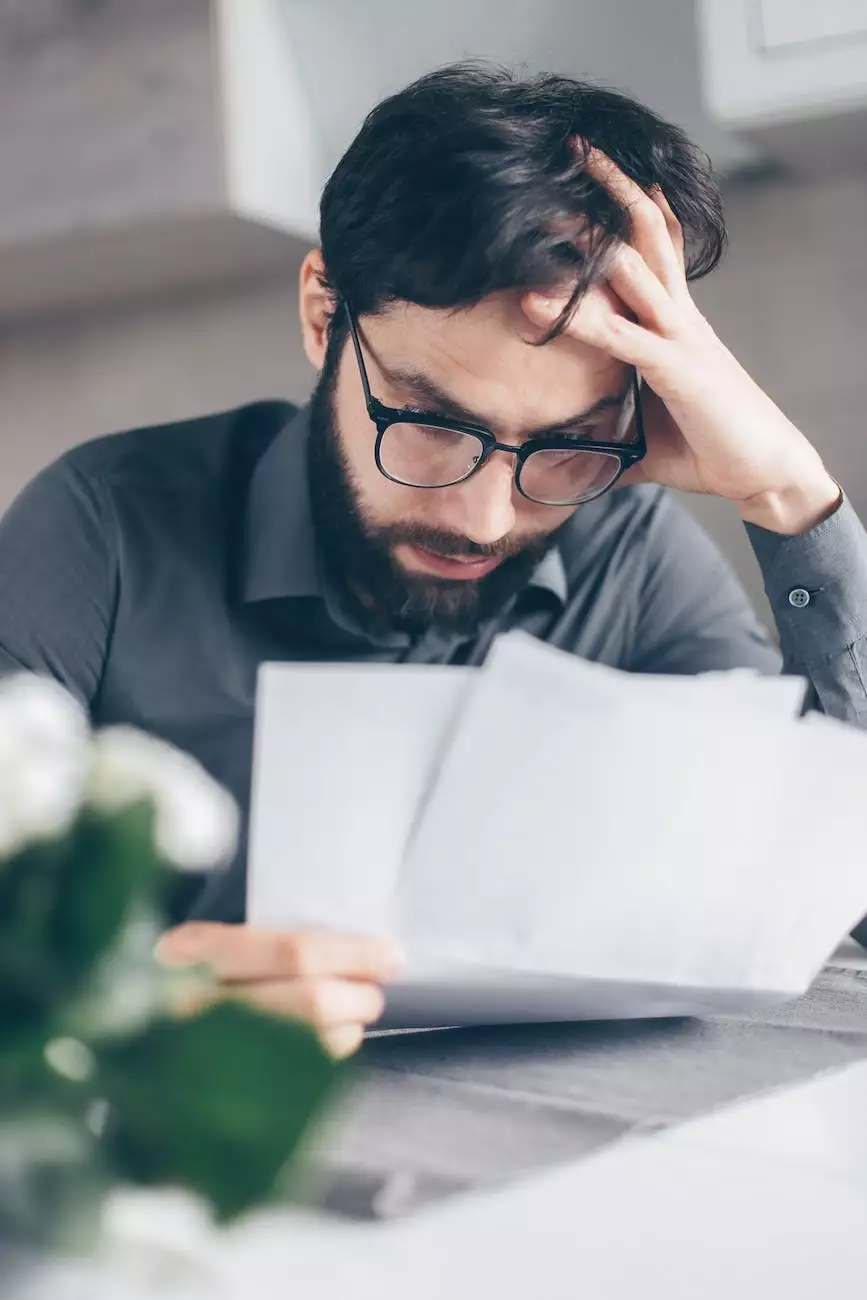 About Blair Patricia Law Firm
Welcome to Blair Patricia Law Firm, a leading bankruptcy and creditors' rights law firm in Houston, Texas. With years of experience and a strong track record of success, our dedicated team of attorneys is committed to providing exceptional legal services to individuals and businesses facing financial difficulties.
Comprehensive Bankruptcy and Creditors' Rights Law Services
At Blair Patricia Law Firm, we specialize in a wide range of bankruptcy and creditors' rights law services. Our expert attorneys are here to guide you through the complex legal landscape and offer effective solutions tailored to your specific needs.
Personal Bankruptcy
If you're dealing with overwhelming personal debt, our knowledgeable attorneys can assist you in filing for personal bankruptcy. Whether you're considering Chapter 7 or Chapter 13 bankruptcy, we will explain the process in detail, help you understand your options, and advocate for your best interests every step of the way.
Business Bankruptcy
For businesses struggling with financial challenges, our experienced attorneys are well-versed in helping companies navigate through the complexities of business bankruptcy. We understand the unique concerns of business owners and work diligently to protect your assets and minimize the impact on your operations.
Creditors' Rights
Blair Patricia Law Firm also represents creditors in various matters related to creditors' rights. We assist creditors in enforcing repayment of debts, negotiating settlements, and protecting their rights throughout the debt collection process.
Why Choose Blair Patricia Law Firm?
When it comes to bankruptcy and creditors' rights law in Houston, Texas, there are several reasons why Blair Patricia Law Firm stands out:
1. Experience and Expertise
Our attorneys have extensive experience in bankruptcy and creditors' rights law. We have successfully represented numerous clients and possess an in-depth understanding of the legal strategies necessary to achieve favorable outcomes.
2. Personalized Approach
We believe in providing personalized attention to every client. We take the time to understand your unique circumstances and develop tailored solutions that address your specific needs. Our goal is to provide you with the highest level of representation and guide you towards a fresh financial start.
3. Client Satisfaction
The satisfaction of our clients is our top priority. We are dedicated to delivering exceptional service and achieving positive results. Our past clients have consistently praised our professionalism, attention to detail, and unwavering commitment to their success.
4. Compassion and Understanding
We understand that financial difficulties can be emotionally challenging. Our attorneys approach each case with compassion, empathy, and a genuine desire to help you overcome obstacles. We are here to support you through every step of the legal process and alleviate your concerns.
5. Free Consultation
To get started on your bankruptcy or creditors' rights case, we offer a free consultation. During this initial meeting, we will assess your situation, answer any questions you may have, and provide a clear roadmap moving forward. We believe in transparency and ensuring that you have all the information you need to make informed decisions.
Contact Blair Patricia Law Firm Today
If you are in need of a skilled and dedicated bankruptcy attorney in Houston, Texas, look no further than Blair Patricia Law Firm. Our team is here to help you overcome your financial challenges and pave the way for a brighter future. Contact us today to schedule your free consultation.