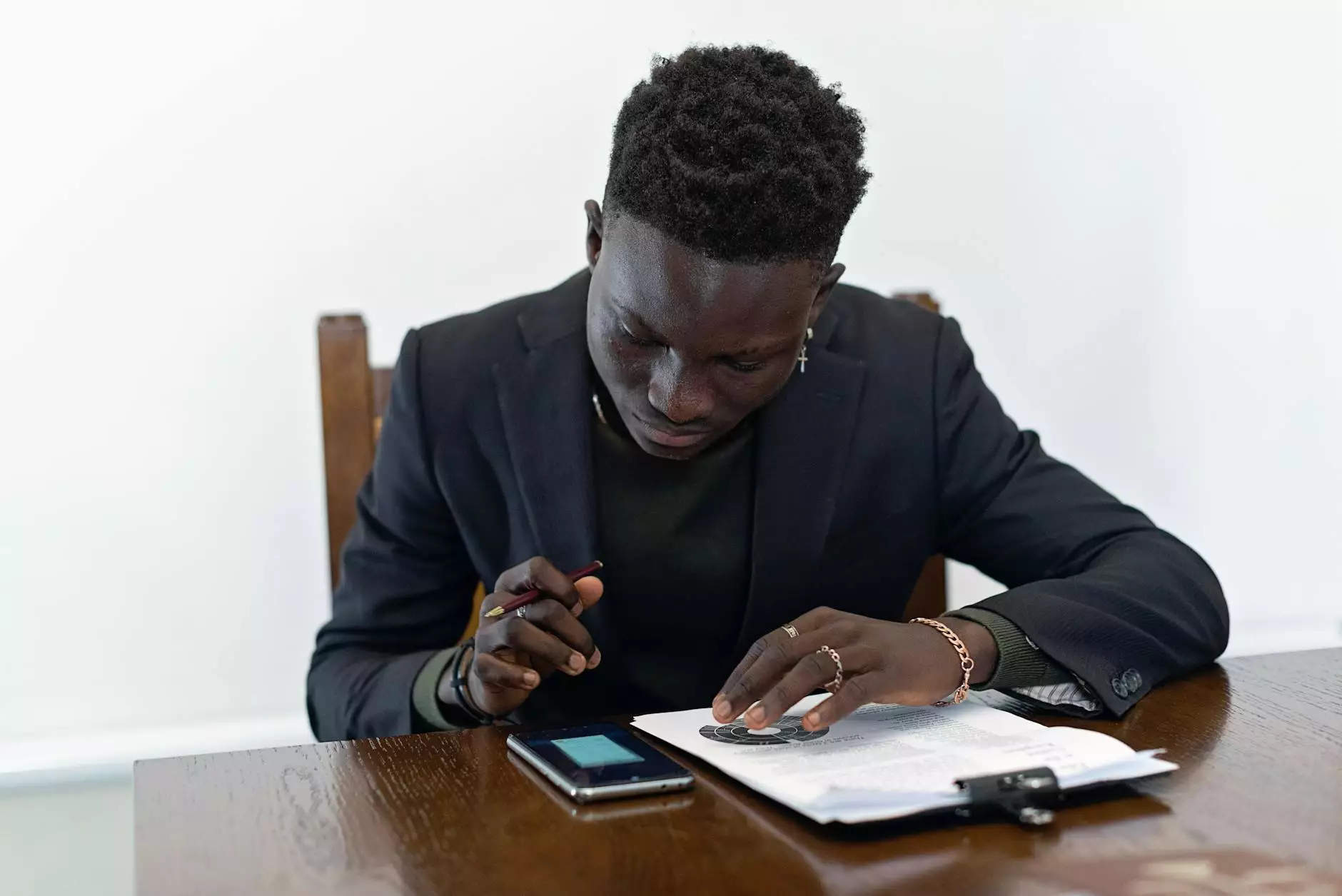 Protecting Your Intellectual Property Rights
Welcome to Blair Patricia Law Firm, your trusted source for top-notch legal services in Texas patent law. Our team of experienced and highly skilled patent attorneys has a proven track record of success in helping clients protect their intellectual property rights.
Your Reliable Legal Partner
As a leading law firm specializing in patent law, Blair Patricia Law Firm is dedicated to providing comprehensive legal solutions tailored to meet the unique needs of our clients. With our expertise and in-depth knowledge of intellectual property law, we assist inventors, entrepreneurs, and businesses of all sizes in safeguarding their innovative ideas and inventions.
Comprehensive Patent Law Services
Our Texas Patent Law Attorneys are well-versed in all aspects of patent law and offer a wide range of services to protect your intellectual property. Whether you need assistance with patent applications, patent searches, patent infringement litigation, or patent portfolio management, our skilled attorneys have the knowledge and experience to ensure your rights are fully safeguarded.
Patent Application Services
Applying for a patent can be a complex and daunting process. Our team of Texas Patent Law Attorneys is here to guide you through every step, from conducting a thorough patent search to drafting and filing your patent application. We understand the importance of precision and attention to detail in preparing your patent application to increase the chances of successful approval.
Patent Infringement Litigation
In the unfortunate event of patent infringement, our expert attorneys are ready to help you navigate the complexities of patent litigation. With years of experience representing clients in patent disputes, we have a deep understanding of the legal strategies and tactics required to protect your interests and secure fair compensation for any damages incurred.
Patent Portfolio Management
Managing your patent portfolio is crucial to maximizing the value of your intellectual property. Our Texas Patent Law Attorneys provide strategic guidance and tailored solutions to ensure your patent portfolio is effectively protected and monitored. We offer comprehensive portfolio management services, including patent evaluation, maintenance, and licensing agreements.
Why Choose Blair Patricia Law Firm?
Experience and Expertise: Our team consists of highly skilled and experienced Texas Patent Law Attorneys who possess a deep understanding of patent law and the intricacies of the patent application process.
Personalized Approach: We believe in building strong relationships with our clients and providing them with personalized attention and tailored legal solutions.
Client-Centered Service: Your needs and objectives are our top priority. We strive to deliver prompt and effective legal representation, ensuring your intellectual property rights are protected.
Proven Track Record: With numerous successful cases under our belt, we have earned a reputation for achieving favorable outcomes for our clients in patent-related matters.
Contact Us Today
If you require skilled and reliable Texas Patent Law Attorneys to protect your intellectual property rights, look no further than Blair Patricia Law Firm. Contact us today for a consultation and let our expertise work for you.
Blair Patricia Law Firm © 2022 | All rights reserved.