Experienced and Attentive Texas Adoption Attorneys
Mar 20, 2022
Practice Areas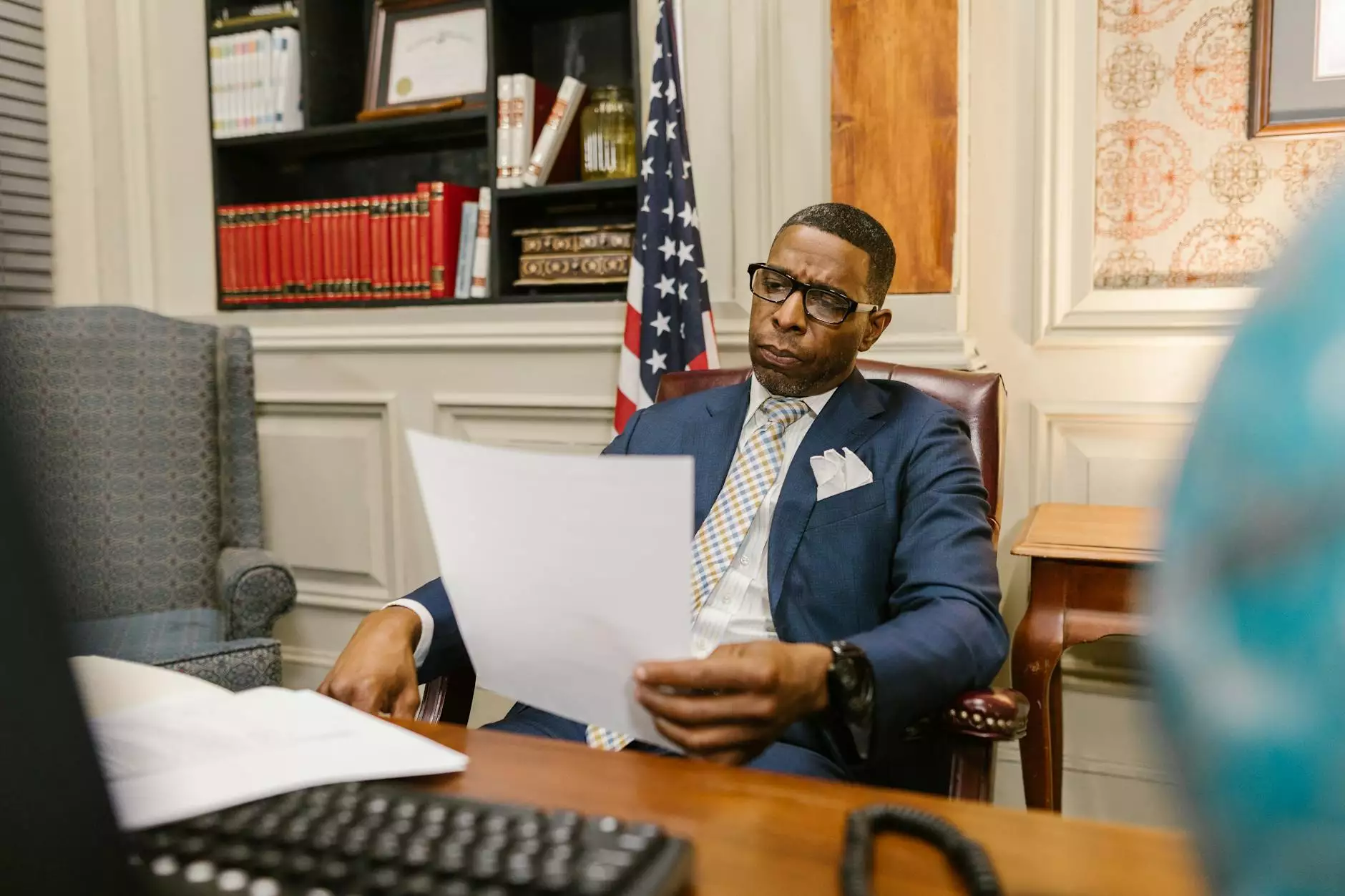 When it comes to adoption in Texas, having experienced and attentive attorneys by your side can make all the difference. At Blair Patricia Law Firm, we take pride in providing top-notch legal services, specializing in family law matters, including adoption. Our team of dedicated lawyers understands the intricacies of the adoption process and is here to guide you every step of the way.
Why Choose Blair Patricia Law Firm for Your Adoption Needs?
Choosing the right legal representation for your adoption journey is crucial. At Blair Patricia Law Firm, we offer a unique combination of experience, expertise, and personalized attention to ensure a successful adoption process. Here's why you should choose us:
Extensive Knowledge: Our attorneys have in-depth knowledge of Texas adoption laws and regulations. We keep ourselves updated with the latest changes in adoption legislation, ensuring that you receive accurate and reliable legal guidance.
Specialization in Family Law: Unlike general practice firms, our focus is solely on family law matters, including adoption. This specialization allows us to provide comprehensive and tailored legal solutions to meet your specific adoption needs.
Individualized Approach: We understand that every adoption case is unique. Our attorneys take the time to listen to your concerns, goals, and expectations, allowing us to develop a customized adoption plan that aligns with your wishes.
Attention to Detail: The adoption process involves numerous complex legal procedures and paperwork. Our meticulous attention to detail ensures that all documentation is accurately prepared, minimizing the chances of delays or complications.
Compassionate Support: We recognize the emotional journey that comes with adoption. Our attorneys provide compassionate support throughout the process, addressing your concerns and providing guidance to ease any potential anxieties.
Comprehensive Adoption Services
At Blair Patricia Law Firm, we offer a wide range of adoption services to meet the diverse needs of our clients. Our dedicated attorneys handle various types of adoptions, including:
Domestic Adoptions: We have extensive experience in facilitating domestic adoptions, connecting birth parents with loving adoptive families. Our goal is to ensure a smooth and legally sound process for all parties involved.
International Adoptions: Navigating the complexities of international adoption can be overwhelming. Our attorneys possess the knowledge and resources to guide you through the intricate international adoption process, ensuring compliance with applicable laws and regulations.
Step-Parent Adoptions: If you're considering adopting your step-child, we can assist you in navigating the legal requirements for step-parent adoptions. Our attorneys will ensure that all necessary consents and documentation are properly obtained, making the process as seamless as possible.
Adult Adoptions: Adult adoptions are unique and require careful attention to legal procedures. Whether you are looking to solidify a familial bond or establish legal inheritance rights, our attorneys will guide you through the necessary steps to complete the adult adoption process.
How Our Adoption Attorneys Can Help You
At Blair Patricia Law Firm, our adoption attorneys are dedicated to providing comprehensive assistance at every stage of the adoption process. Here's how we can help you:
Evaluation and Consultation
During the initial evaluation, we will assess your specific adoption circumstances and provide a thorough consultation. This enables us to understand your adoption goals, address any concerns you may have, and outline the legal process involved.
Legal Guidance and Representation
Our experienced adoption attorneys provide expert legal guidance throughout the entire process. From initiating the adoption petition to finalizing the adoption, we will advocate for your rights and ensure all legal requirements are fulfilled.
Document Preparation and Review
Adoption paperwork can be complex and overwhelming. Our attorneys will prepare and review all necessary documentation, ensuring accuracy and compliance with applicable laws. We will handle all administrative tasks so that you can focus on building your family.
Negotiation and Mediation
In cases involving contested adoptions or disputes, our attorneys are skilled in negotiation and mediation. We strive to achieve amicable resolutions, prioritizing the best interests of the child while advocating for your rights as prospective adoptive parents.
Post-Adoption Support
Even after the adoption is finalized, we are here to support you. Our attorneys offer post-adoption assistance, including guidance on name changes, birth certificate revisions, and any other legal matters that may arise.
Contact Blair Patricia Law Firm Today
If you're in need of experienced and attentive Texas adoption attorneys, look no further than Blair Patricia Law Firm. Our dedication, expertise, and personalized approach set us apart, ensuring a smooth and successful adoption journey. Contact us today for expert legal representation in your adoption matter.
Disclaimer: The information provided on this website does not constitute legal advice. For legal advice pertaining to your adoption matter, please consult with an attorney specializing in family law.