El Paso Small Business Attorney | Legal Advice for Blair Patricia Law Firm
May 30, 2023
Practice Areas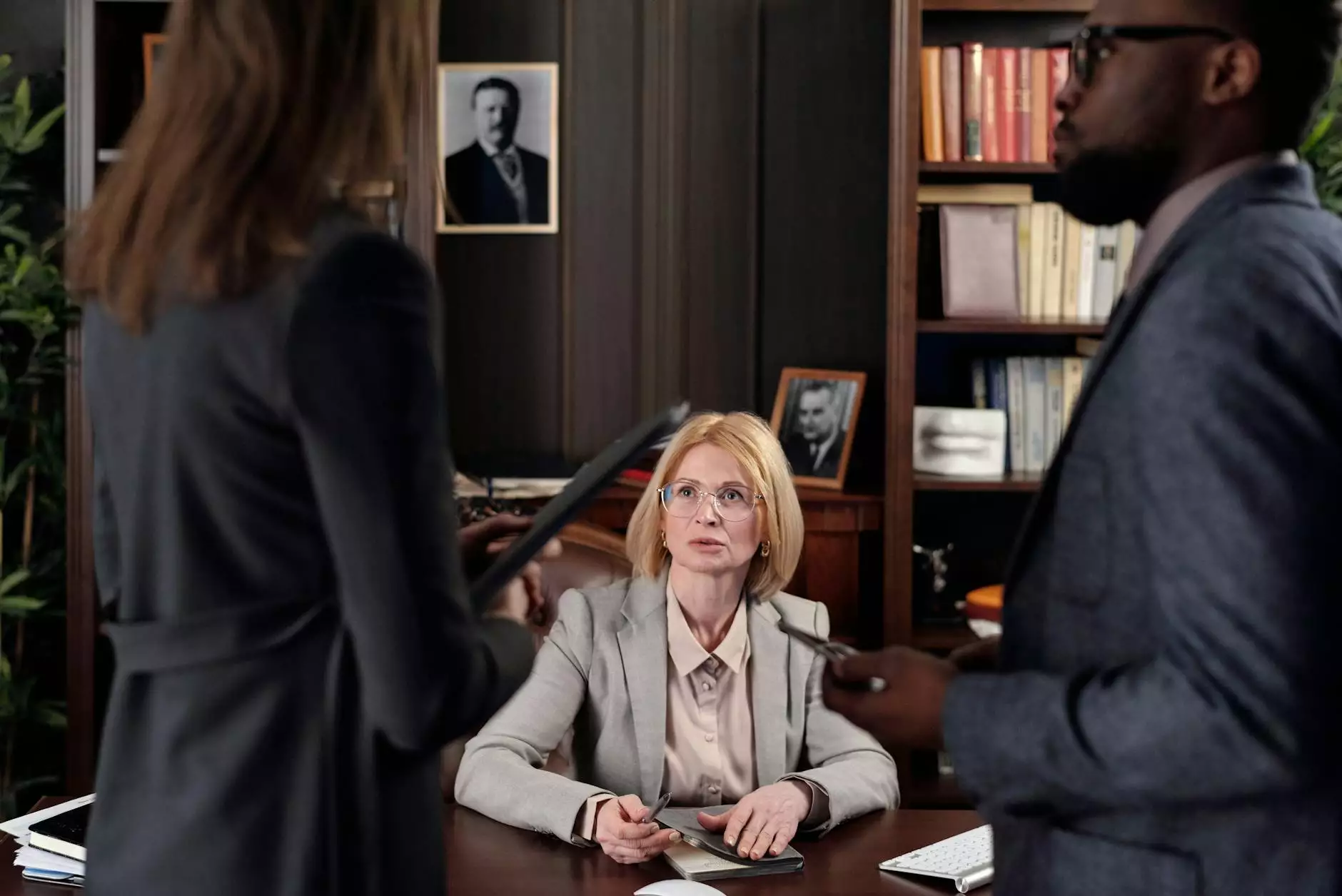 Introduction
Welcome to Blair Patricia Law Firm, your trusted partner in providing top-notch legal advice for small businesses in El Paso. With our extensive knowledge and experience in the field of business law, we are committed to helping your business thrive and overcome any legal challenges it may face.
Why Choose Blair Patricia Law Firm?
As a leading small business attorney in El Paso, we understand the unique needs and concerns of entrepreneurs. We offer tailored legal solutions designed to protect your company's interests, minimize risks, and maximize growth potential. Here's why you should choose us:
1. Expertise in Business Law
Our team of highly skilled attorneys specializes in business law and is well-versed in the legal intricacies that affect small businesses. Whether you need assistance with formation and structuring, contract negotiation, intellectual property rights, employment matters, or dispute resolution, we have you covered.
2. Personalized Approach
We understand that each business is unique and requires individual attention. At Blair Patricia Law Firm, we take the time to understand your specific goals, challenges, and concerns. Our personalized approach ensures that we provide tailored legal advice and strategies that align with your business objectives.
3. Industry Knowledge
With years of experience serving small businesses in El Paso, we have gained valuable insights into various industries. Our in-depth industry knowledge allows us to anticipate potential legal issues and provide proactive solutions, saving you time, money, and unnecessary stress.
4. Client-Focused Services
Your satisfaction is our top priority. We pride ourselves on delivering exceptional client service and maintaining open lines of communication. We strive to build long-term relationships with our clients, becoming a trusted advisor and legal partner throughout the life cycle of your business.
Our Services
At Blair Patricia Law Firm, we offer a wide range of legal services to support small businesses. Our comprehensive services include:
1. Business Formation and Structuring
Starting a business involves important decisions regarding its legal structure. We assist with entity formation, such as limited liability companies (LLCs), partnerships, and corporations. Our guidance ensures compliance with state and federal regulations while protecting your personal assets.
2. Contract Development and Review
Contracts are the backbone of any business. Our attorneys draft, review, and negotiate contracts to protect your interests, minimize risks, and ensure enforceability. We cover various agreements, including vendor contracts, employment contracts, non-disclosure agreements, and more.
3. Intellectual Property Protection
Your intellectual property (IP) is a valuable asset. We help you safeguard your trademarks, copyrights, and patents, ensuring their proper registration, enforcement, and licensing. Our team also handles IP infringement disputes, providing effective legal representation.
4. Employment Law Guidance
Employment law compliance is crucial to protect your business and maintain a productive workforce. We offer advice on hiring practices, employee contracts, wage and hour issues, discrimination claims, and other employment-related matters.
5. Business Dispute Resolution
Inevitably, business disputes may arise. Our skilled litigators are proficient in alternative dispute resolution methods, including negotiation, mediation, and arbitration. When litigation is necessary, we provide vigorous representation to protect your interests in court.
Contact Us Today
Don't let legal challenges hinder your business's success. Contact Blair Patricia Law Firm today to schedule a consultation with a top small business attorney in El Paso. Our team is ready to provide you with expert legal advice and help your business thrive.
Remember, when it comes to securing your business's future, choosing the right legal partner can make all the difference. Trust Blair Patricia Law Firm to be your advocate and guide as you navigate the complex legal landscape.