El Paso Divorce Attorney | Spousal Support Texas
Dec 24, 2019
Practice Areas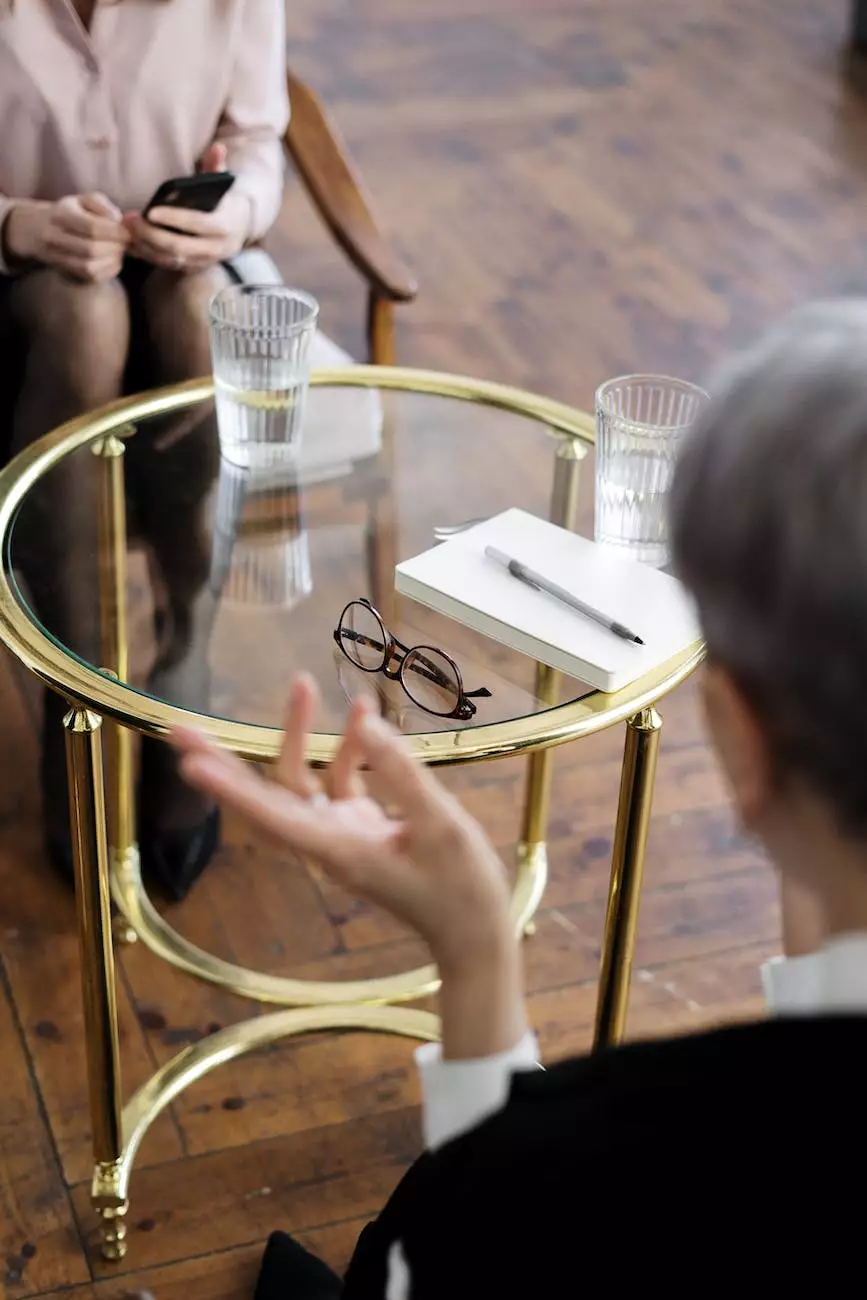 Welcome to Blair Patricia Law Firm, a leading legal practice specializing in family law and divorce cases in El Paso, Texas. Our team of highly proficient and experienced attorneys is dedicated to providing expert advice and representation for individuals seeking guidance in navigating complex divorce proceedings, particularly in matters related to spousal support.
Comprehensive Divorce Services
At Blair Patricia Law Firm, we understand the emotional and financial toll that divorce can take on individuals and families. Our goal is to provide comprehensive and effective solutions that address the unique circumstances of each case, ensuring the best possible outcome for our clients.
Our team of El Paso divorce attorneys is well-versed in Texas family law regulations and has extensive experience handling various divorce cases, including those involving spousal support disputes. We work closely with our clients to understand their specific needs and objectives, tailoring our approach to achieve the desired results.
Expert Guidance for Spousal Support Cases
Spousal support, also known as alimony or spousal maintenance, refers to the financial obligations one spouse may be required to fulfill towards the other following a divorce or separation. The determination of spousal support in Texas can be complex, with several factors considered by the court, such as the length of the marriage, the earning capacity of each spouse, and the contributions made during the marriage.
When facing spousal support disputes, it is crucial to seek the guidance of a knowledgeable attorney who can protect your rights and present a compelling case on your behalf. At Blair Patricia Law Firm, our El Paso divorce attorneys have a deep understanding of the spousal support laws in Texas and can provide expert guidance throughout the process.
Personalized Attention and Effective Solutions
Blair Patricia Law Firm distinguishes itself through its commitment to personalized attention and effective legal solutions. Our team recognizes that no two divorce cases are alike and strives to develop strategies tailored to meet the unique needs of each client.
When you choose our firm, you can expect:
Thorough Analysis: We conduct a comprehensive analysis of your case, considering all relevant factors to provide the most accurate advice.
Strategic Guidance: We develop a strategic plan to negotiate or litigate your spousal support case, keeping your best interests in mind.
Skilled Negotiation: Our attorneys are experienced negotiators and can help you achieve a favorable spousal support settlement without the need for courtroom litigation.
Aggressive Advocacy: If litigation becomes necessary, our legal team will fight vigorously to protect your rights and secure a fair outcome in court.
Transparent Communication: We maintain open and transparent communication with our clients, keeping them informed about the progress of their case, and providing honest and realistic expectations.
Contact Blair Patricia Law Firm Today
If you're seeking an El Paso Divorce Attorney who specializes in spousal support cases in Texas, look no further than Blair Patricia Law Firm. Our team is dedicated to providing exceptional legal advice and representation, striving to achieve the best possible outcomes for our clients.
Contact us today to schedule a consultation with one of our experienced divorce attorneys. We understand the challenges you may be facing and are here to provide the support and guidance you need during this difficult time.
Blair Patricia Law Firm
Address: 123 Main Street, El Paso, Texas, 12345
Phone: 555-123-4567
Email: [email protected]
Website: www.pcblair.com