Scams that Target Small Businesses and How to Avoid Them
Aug 13, 2021
Practice Areas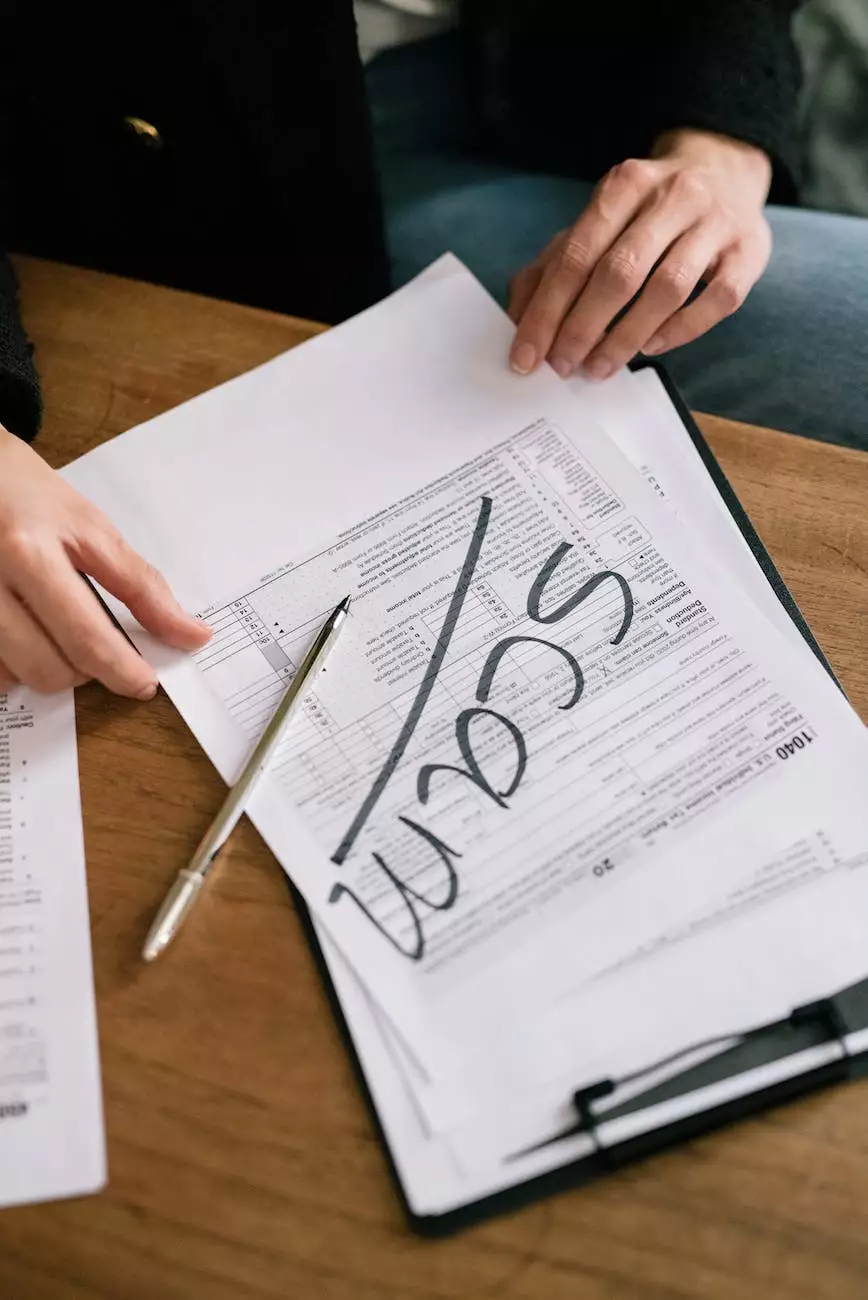 Introduction
Welcome to the Blair Patricia Law Firm, your trusted legal partner in safeguarding your small business. In today's digital age, small businesses face numerous challenges, including the constant threat of scams and fraudulent activities. This page aims to educate and equip small business owners with the knowledge and strategies to identify, prevent, and combat these scams effectively.
The Importance of Protecting Your Small Business
As a small business owner, protecting your assets, reputation, and financial security is paramount. Unfortunately, scammers and fraudsters are becoming increasingly sophisticated in their methods of targeting unsuspecting businesses. These scams can lead to significant financial losses, damage to your business's reputation, and even jeopardize the trust of your customers and partners.
Common Scams Targeting Small Businesses
1. Phishing Scams
Phishing scams involve fraudulent attempts to obtain sensitive information such as usernames, passwords, and financial details by disguising themselves as trusted entities. These scams are often carried out through deceptive emails, fake websites, or phone calls. Small businesses need to educate themselves and their employees on how to identify and avoid falling victim to phishing scams.
2. Invoice Fraud
Invoice fraud is a prevalent scam that targets businesses dealing with suppliers, contractors, or vendors. Scammers manipulate invoices or create fake ones to deceive businesses into making payments to fraudulent accounts. Implementing strict verification processes and double-checking invoice details can help protect your business.
3. Business Email Compromise (BEC)
BEC scams involve fraudsters impersonating company executives or business partners to deceive employees into making monetary transactions or revealing sensitive information. These scams often rely on social engineering techniques to exploit trust and authority. Establishing clear communication protocols and verifying requests through alternative channels can help mitigate the risk of BEC scams.
4. Tech Support Scams
Tech support scams target small businesses by pretending to be legitimate tech support representatives offering assistance with computer issues or software problems. These scammers aim to gain remote access to your system and steal sensitive data or extort money. Educate your employees about these scams and advise them to refrain from granting access to unknown parties.
5. Fake Online Reviews
Fake online reviews can harm your business's reputation, credibility, and customer trust. Scammers may post false positive or negative reviews to manipulate consumer perceptions. Monitoring online review platforms and promptly reporting and addressing suspicious reviews can help maintain the integrity of your business's online presence.
Protecting Your Small Business from Scams
1. Educate Yourself and Your Employees
Knowledge is your best defense against scams targeting small businesses. Stay informed about the latest scam techniques, conduct regular training sessions with your employees, and establish a culture of vigilance within your organization. Encourage your team to report any suspicious activities promptly.
2. Implement Robust Security Measures
Protect your business's digital infrastructure by implementing robust security measures. This includes using strong passwords, enabling two-factor authentication, regularly updating software, and investing in reliable antivirus and firewall systems.
3. Verify and Double-Check
Always verify the authenticity of any communication or transaction before taking any action. Double-check invoice details, independently research vendors and suppliers, and contact known individuals directly through verified contact information to confirm their requests.
4. Secure Your Online Presence
Ensure the security of your business's website by utilizing SSL certificates, regularly updating content management systems, and monitoring for any suspicious activities or unauthorized access attempts. Regularly backup your website to minimize the impact of any potential attacks.
5. Perform Due Diligence
Before entering into any business agreements, partnerships, or investments, conduct thorough due diligence. Research the reputation and credibility of the involved parties, review legal contracts carefully, and seek professional advice if necessary.
6. Report Scams and Incidents
If your small business becomes a victim of a scam or fraudulent activity, report the incident to the appropriate authorities immediately. This helps not only in gaining potential legal assistance but also in preventing other businesses from falling victim to the same scam.
Contact Blair Patricia Law Firm for Legal Assistance
The Blair Patricia Law Firm specializes in providing legal services tailored to small businesses. Our experienced team understands the unique challenges that small businesses face, including scams and fraudulent activities. Contact us today to discuss your business's legal needs and how we can help you protect your business from scams.