El Paso Prenuptial & Postnuptial Agreements Lawyer
Apr 15, 2022
Practice Areas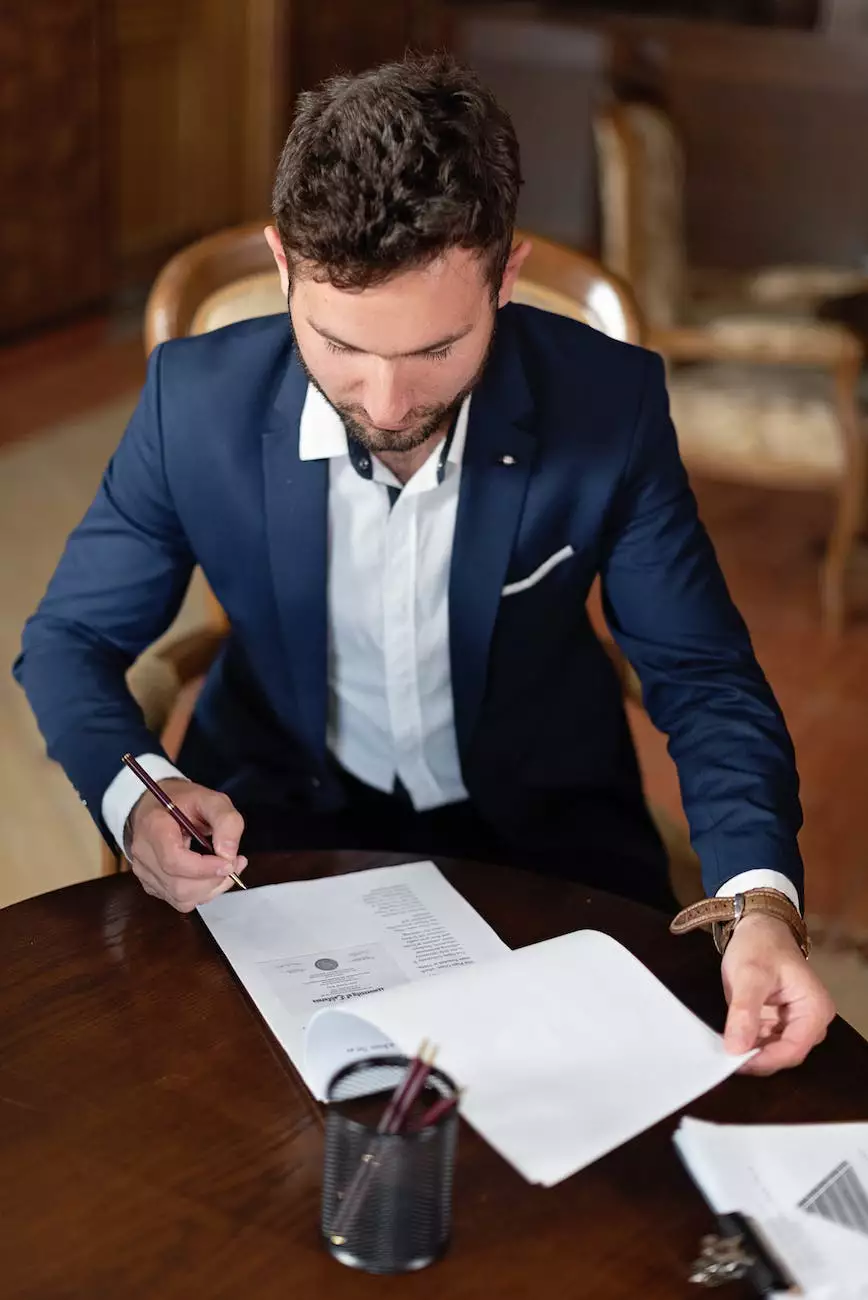 Protect Your Assets and Secure Your Future with Prenuptial & Postnuptial Agreements
Blair Patricia Law Firm is a leading legal practice specializing in family law matters, including prenuptial and postnuptial agreements in El Paso. Our experienced team of lawyers understands the importance of protecting your assets and securing your future. We are committed to providing top-notch legal services tailored to your specific needs and goals.
What are Prenuptial Agreements?
Prenuptial agreements, also known as premarital agreements or "prenups," are legal documents signed before marriage. They outline the rights and obligations of each spouse in the event of a divorce, separation, or death. Prenups typically address property division, spousal support, and other important matters, giving couples the opportunity to make informed decisions and protect their interests.
Postnuptial Agreements for added Peace of Mind
Postnuptial agreements, on the other hand, are similar to prenups but are created and signed after marriage. These agreements can help to clarify financial responsibilities, asset division, and even child custody arrangements, in case of a future separation or divorce. Postnuptial agreements offer added peace of mind to couples who may have overlooked premarital planning or experienced significant changes in their circumstances.
Why You Need a Qualified Prenuptial & Postnuptial Agreements Lawyer
When it comes to creating a legally binding prenuptial or postnuptial agreement, it is crucial to seek the guidance of a qualified lawyer who specializes in family law. At Blair Patricia Law Firm, our experienced attorneys have helped numerous clients in El Paso effectively navigate the complexities of prenuptial and postnuptial agreements.
Here's why you should choose us:
Expertise: Our lawyers have extensive knowledge and expertise in the field of family law, specifically prenuptial and postnuptial agreements. We understand the intricacies involved and can provide personalized advice tailored to your unique situation.
Attention to Detail: We pay meticulous attention to detail when drafting prenuptial and postnuptial agreements. We ensure that all necessary provisions are included, helping to safeguard your rights and assets.
Customized Approach: Every client's situation is unique, which is why we take a personalized approach to each case. We listen carefully to your concerns and objectives, developing agreements that reflect your specific needs.
Dispute Resolution: In the unfortunate event of a dispute or disagreement, our experienced litigators are skilled in negotiating and, if necessary, representing clients in court. We strive to achieve the best possible outcome for you.
Why Choose Blair Patricia Law Firm?
Choosing the right legal representation for your prenuptial or postnuptial agreement is crucial. At Blair Patricia Law Firm, we provide comprehensive legal services encompassing all aspects of family law. Here's why our clients trust us:
Experience: Our law firm has years of experience in handling complex family law matters, including prenuptial and postnuptial agreements. We have a deep understanding of Texas laws and regulations and can guide you through the entire process.
Client-Focused Approach: We prioritize our clients' best interests and actively communicate with them throughout their legal journey. Our team is dedicated to providing compassionate, reliable, and effective legal representation.
Track Record of Success: Our past clients highly recommend us for our successful track record in achieving favorable outcomes. We have helped countless individuals and couples protect their assets and secure their future.
Confidentiality: We understand the sensitive nature of prenuptial and postnuptial agreements. Rest assured, all your information and discussions with our attorneys will be treated with the utmost confidentiality.
Accessibility: Our law firm is easily accessible, located conveniently in El Paso. We offer flexible scheduling and are committed to being readily available to address your concerns or answer any questions you may have.
Contact Blair Patricia Law Firm Today
If you are considering a prenuptial or postnuptial agreement in El Paso, Blair Patricia Law Firm is here to help. Our experienced attorneys will guide you through the entire process, ensuring your rights and interests are protected. Take a proactive approach to your future and contact us today to schedule a consultation. Trust Blair Patricia Law Firm for all your family law needs.