Child Custody Modifications in Texas
Mar 13, 2020
Blog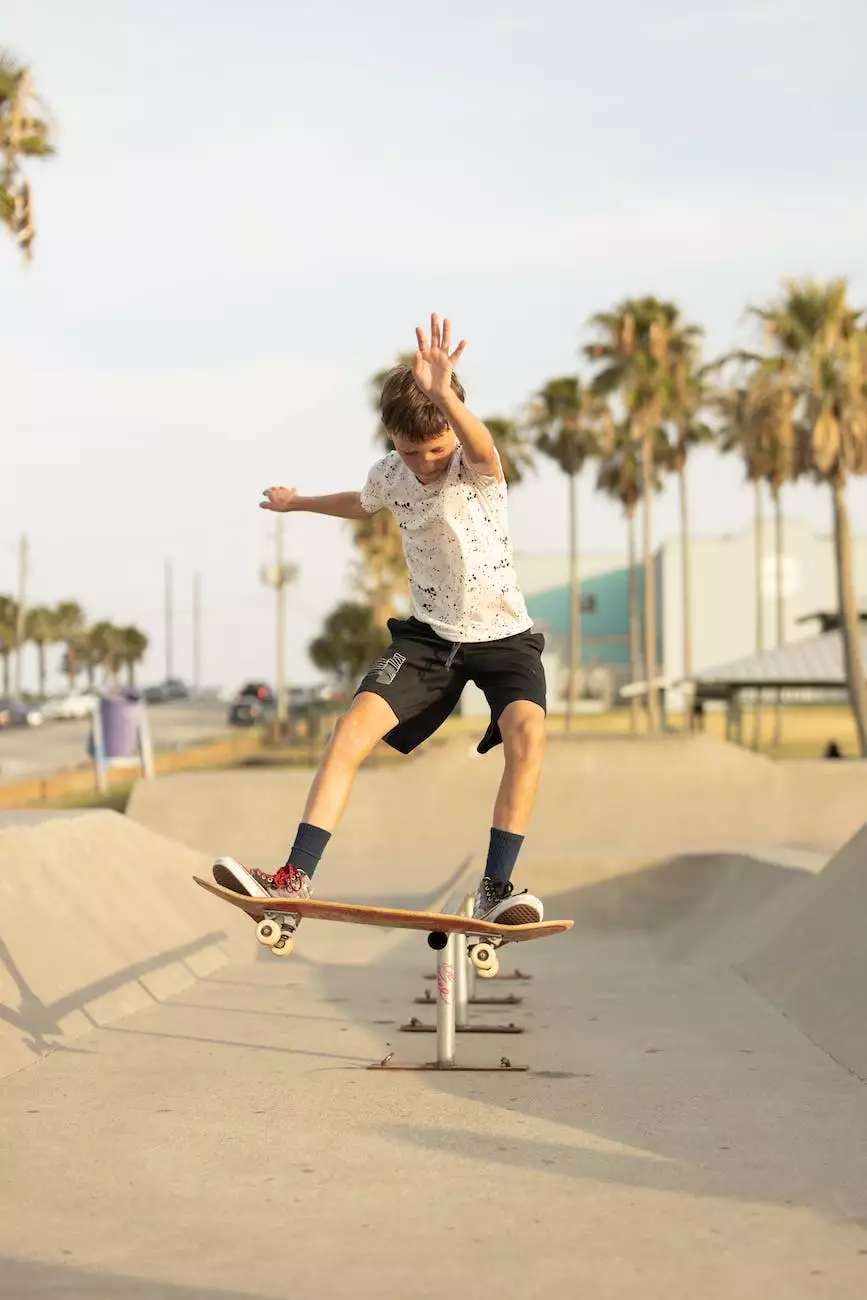 Introduction
Welcome to Blair Patricia Law Firm, your trusted partner in navigating the complex world of child custody modifications in Texas. We understand that family dynamics can change over time, and it is crucial to ensure the best interests of the child are met. Our team of experienced family law attorneys is here to provide you with comprehensive legal assistance and guide you through the process of modifying custody agreements.
The Importance of Child Custody Modifications
Child custody arrangements are typically established during divorce or separation proceedings. However, as circumstances evolve, the existing custody agreements may no longer align with the child's best interests. This is where child custody modifications come into play.
Modifying custody agreements can be a complex legal process, requiring sound legal advice and representation. By working with Blair Patricia Law Firm, you can ensure that your child's evolving needs are addressed, and the custody arrangement is adjusted accordingly.
Factors Influencing Child Custody Modifications in Texas
Child custody modifications in Texas are subject to various factors and legal considerations. It is essential to understand the grounds on which modifications are typically granted. Some common factors that may warrant a modification include:
Substantial Change in Circumstances: If there has been a significant change in the child's living situation, the custodial parent's ability to provide care, or other relevant factors, the court may consider modifying the custody arrangement.
Child's Best Interests: The court always prioritizes the child's well-being. If modifying the custody agreement is deemed to be in the child's best interests, the court may grant the modification.
Parental Relocation: If one parent wishes to relocate with the child, it may necessitate a modification of the custody arrangement to ensure continued access and visitation rights for the noncustodial parent.
Child's Preference: Depending on the child's age and maturity level, their preference may be taken into consideration when determining whether a modification is warranted.
The Child Custody Modification Process
The process for obtaining a child custody modification in Texas involves several steps, and it is crucial to have strong legal representation at each stage. At Blair Patricia Law Firm, we guide our clients through the following steps:
Evaluation
Our experienced attorneys will evaluate your specific circumstances to determine if there are valid grounds for a custody modification. We will carefully review the existing custody agreement, assess any changes that have occurred, and advise you on the likelihood of success.
Filing a Petition
If it is determined that pursuing a modification is in your child's best interests, we will help you prepare and file the necessary legal documents to initiate the modification process. This includes drafting a petition that clearly outlines the reasons for the requested modification.
Mediation or Negotiation
In many cases, parties may attempt to reach a mutual agreement through mediation or negotiation. Our skilled negotiators will represent your interests and strive to achieve a resolution that meets your child's evolving needs.
Court Proceedings
If mediation or negotiation fails, the case may proceed to court. Our experienced litigators will advocate for your position and present compelling arguments supported by evidence to maximize the chances of a successful modification.
Custody Order Modification
If the court approves the requested modification, a new custody order will be issued, outlining the revised terms of custody and parenting time. Our dedicated legal team will ensure that the modified agreement is documented accurately and effectively enforced.
Why Choose Blair Patricia Law Firm?
At Blair Patricia Law Firm, we prioritize the welfare of the children involved in custody modification cases. Our team of dedicated family law attorneys possesses the knowledge, experience, and compassionate approach necessary to guide you through this challenging process.
By choosing us, you can benefit from:
Expert Legal Guidance: Our attorneys are well-versed in Texas family law and keep abreast of any legal changes that may impact your case. We will provide you with sound legal advice tailored to your specific situation.
Personalized Approach: We understand that every case is unique, and we take the time to understand your individual needs and goals. Our attorneys will work closely with you to develop strategies that align with your best interests.
Strong Advocacy: We are fierce advocates for our clients. Our experienced litigators will fight for your rights every step of the way, ensuring your voice is heard and your child's best interests are protected.
Compassion and Support: Going through a custody modification can be emotionally challenging. We provide compassionate support throughout the process, making you feel empowered and confident in navigating this legal journey.
Contact Blair Patricia Law Firm Today
If you are considering a child custody modification in Texas, don't navigate this complex legal terrain alone. Contact Blair Patricia Law Firm today for a personalized consultation. Our experienced attorneys will assess your case, provide comprehensive guidance, and fight for the best possible outcome for you and your child.