How can divorcing fathers win time with their children?
Feb 16, 2021
Blog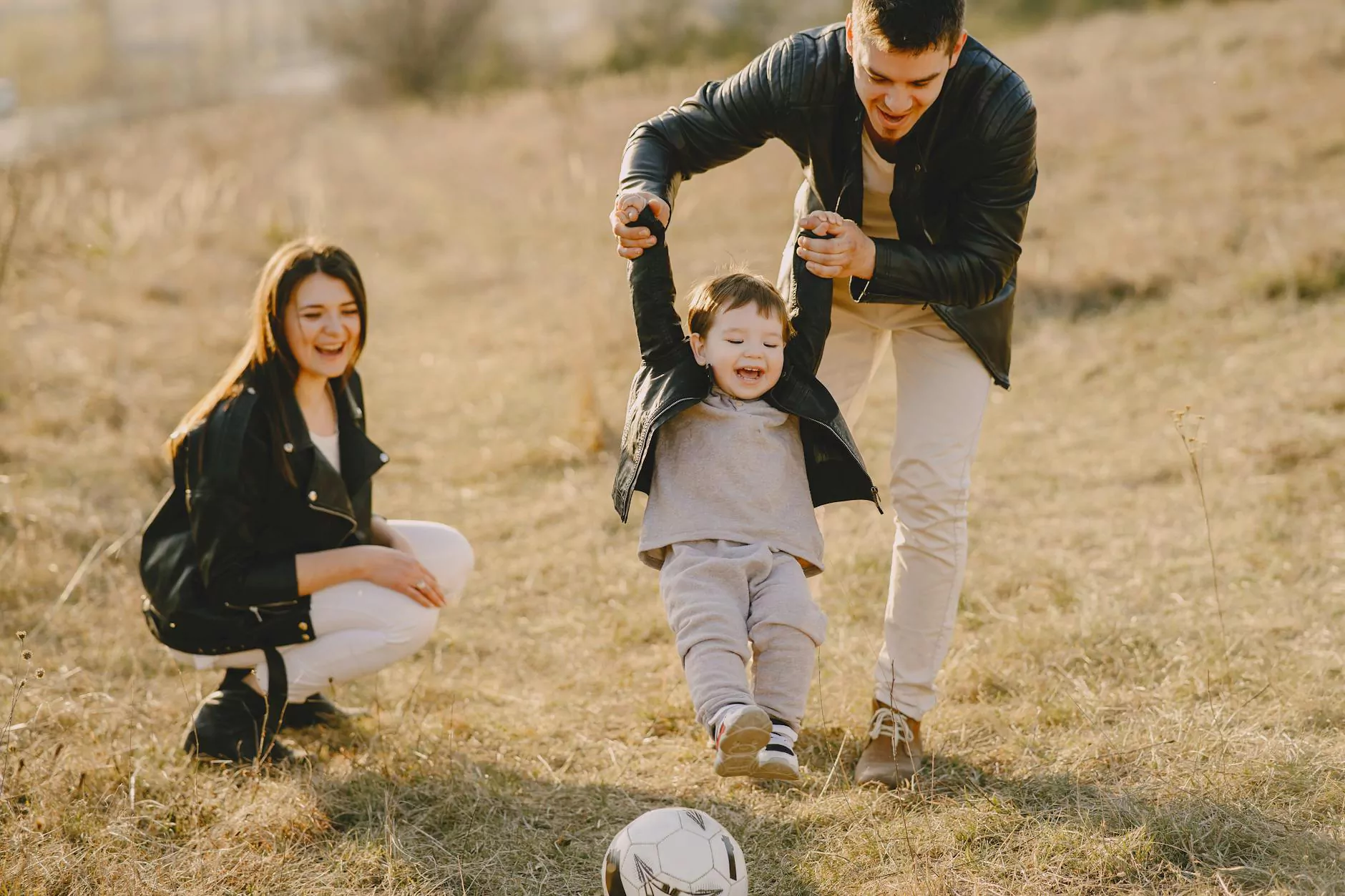 Welcome to Blair Patricia Law Firm, where we understand the challenges that divorcing fathers face in maintaining a meaningful relationship with their children. Our team of expert attorneys is dedicated to assisting fathers in navigating the legal landscape to secure fair custody arrangements and establish a strong bond with their children.
The Importance of Time with Children
Divorce can be a difficult time for everyone involved, especially the children. It is crucial for fathers to prioritize their children's well-being and actively seek ways to spend quality time with them. Research consistently shows that regular contact with both parents is beneficial for children's emotional, social, and cognitive development.
At Blair Patricia Law Firm, we firmly believe that fathers play an integral role in their children's lives and should have equal opportunities to be actively involved parents. Our mission is to provide divorcing fathers the support they need to secure ample time with their children, promoting a healthy and stable environment for their growth.
Understanding the Legal Landscape
When it comes to custody arrangements, the legal system can seem daunting and complex. However, with the right guidance and legal representation, divorcing fathers can increase their chances of winning fair custody and parenting time.
Our experienced attorneys specialize in family law and have a deep understanding of the unique challenges faced by fathers during divorce proceedings. We work diligently to educate our clients about their rights and responsibilities, ensuring they are well-prepared to present their case effectively in court.
Developing a Winning Strategy
Building a strong case for custody as a divorcing father requires careful planning and strategizing. Our team at Blair Patricia Law Firm can assist you in developing a winning strategy tailored to your individual circumstances. Here are some key points to consider:
Document Your Involvement: Keep a record of your involvement in your children's lives, including attending their school events, doctor's appointments, extracurricular activities, etc. This documentation can help demonstrate your commitment and the positive impact you have on your children's lives.
Focus on Co-Parenting: Show a willingness to work cooperatively with your ex-spouse in co-parenting your children. Courts often favor parents who can demonstrate the ability to prioritize the children's needs and maintain a healthy co-parenting relationship.
Seek Mediation: Consider exploring mediation as an alternative to a contentious court battle. Mediation allows both parties to work together with a neutral third party to reach a mutually agreeable custody arrangement, providing more control over the outcome.
Present Evidence of a Suitable Environment: Ensure that your living environment is suitable for your children, providing them with stability, safety, and a nurturing atmosphere. Be proactive in addressing any concerns raised by your ex-spouse or the court.
The Expertise of Blair Patricia Law Firm
At Blair Patricia Law Firm, we have a strong track record of successfully representing divorcing fathers and advocating for their rights. Our attorneys are well-versed in family law and have extensive experience in handling complex custody cases.
We understand that every case is unique, and we approach each one with utmost dedication and personalized attention. Our team will guide you through the legal process, providing expert advice, representing your interests, and advocating for the time you deserve with your children.
Contact Blair Patricia Law Firm Today
If you are a divorcing father seeking to secure meaningful time with your children, don't hesitate to reach out to Blair Patricia Law Firm. Our compassionate and knowledgeable attorneys are ready to provide you with the guidance and support you need during this challenging time.
Contact us today to schedule a consultation and take the first step towards winning time with your children.