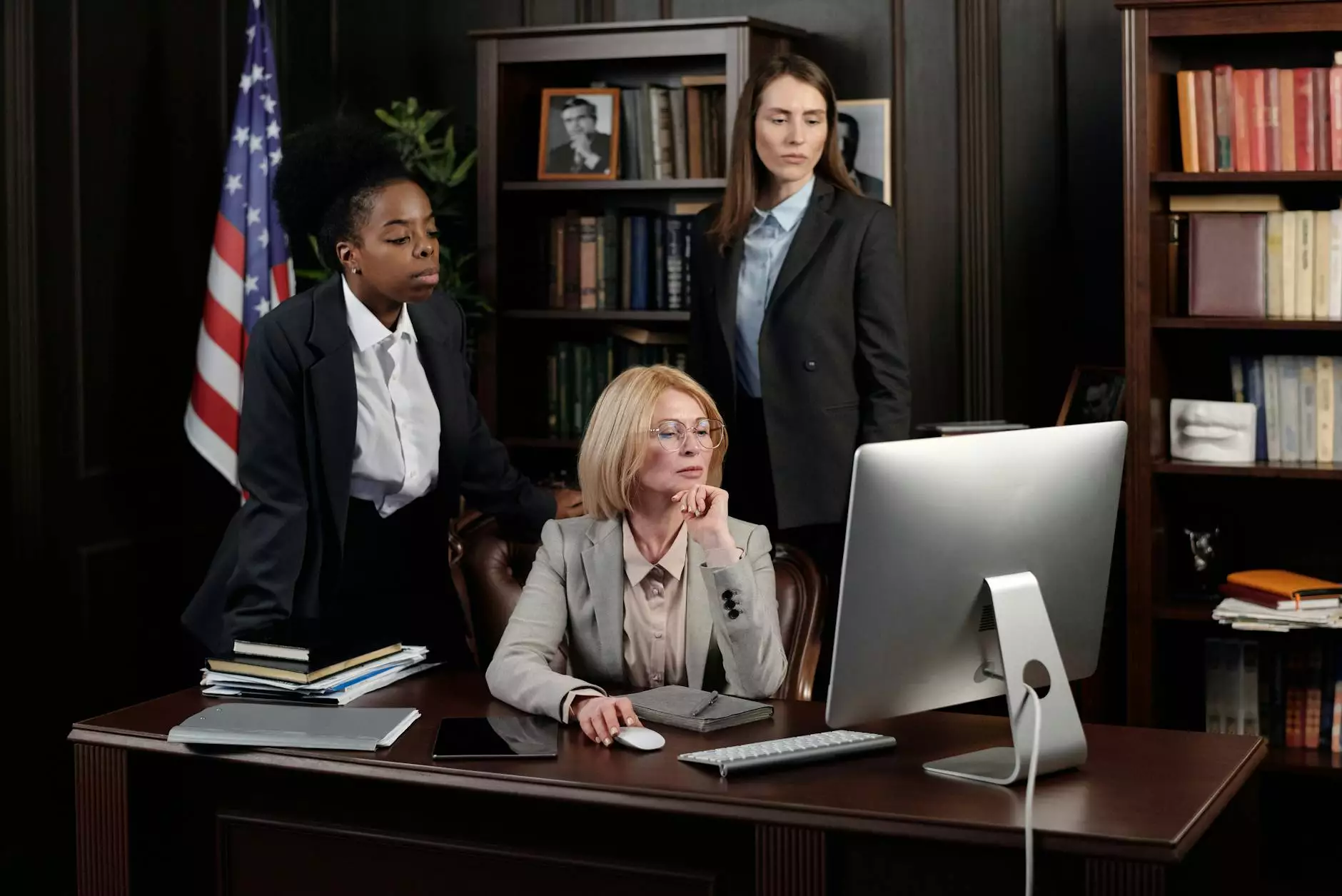 About Blair Patricia Law Firm
Blair Patricia Law Firm is a trusted and respected personal injury law firm in Texas. With a strong focus on providing exceptional legal representation, our skilled team of personal injury attorneys has helped numerous clients obtain the compensation they deserve. We understand the physical, emotional, and financial impact that personal injuries can have on individuals and their families. That's why we are committed to fighting for justice and ensuring our clients receive the support they need to rebuild their lives.
Comprehensive Personal Injury Legal Services
At Blair Patricia Law Firm, we offer a wide range of comprehensive personal injury legal services. Our experienced attorneys are well-versed in handling various types of personal injury cases, including:
Car Accidents
Motorcycle Accidents
Truck Accidents
Slip and Fall Accidents
Workplace Accidents
Medical Malpractice
With our extensive knowledge and expertise in personal injury law, we are well-equipped to provide effective legal representation regardless of the complexity of your case.
Experienced and Knowledgeable Personal Injury Attorneys
Our team of personal injury attorneys consists of highly skilled professionals with years of experience in handling personal injury claims. We understand the intricacies of personal injury law in Texas and stay updated with the latest legal developments to ensure the best possible outcome for our clients.
When you choose Blair Patricia Law Firm, you can expect:
Personalized attention to your case
Thorough investigation and preparation of your claim
Strong negotiation skills to maximize your compensation
Aggressive representation in court, if necessary
We believe in open, honest communication with our clients, keeping them informed throughout the legal process. Our attorneys are always available to answer any questions or concerns you may have.
Dedicated to Your Success
At Blair Patricia Law Firm, your success is our top priority. We are here to guide and support you every step of the way. Our goal is to help you recover the maximum compensation possible for your injuries, medical expenses, lost wages, and pain and suffering.
We understand the financial burden that personal injuries can impose on individuals and their families. That's why we work on a contingency fee basis, which means you don't pay us unless we win your case.
Contact Blair Patricia Law Firm Today
If you or a loved one has been injured in an accident, it's crucial to seek legal representation from skilled Texas personal injury attorneys. Contact Blair Patricia Law Firm today for a free consultation. Our compassionate team is ready to fight for your rights and help you obtain the justice and compensation you deserve.
Don't wait – take the first step towards a brighter future. Call us now and schedule your free consultation with our experienced personal injury attorneys.