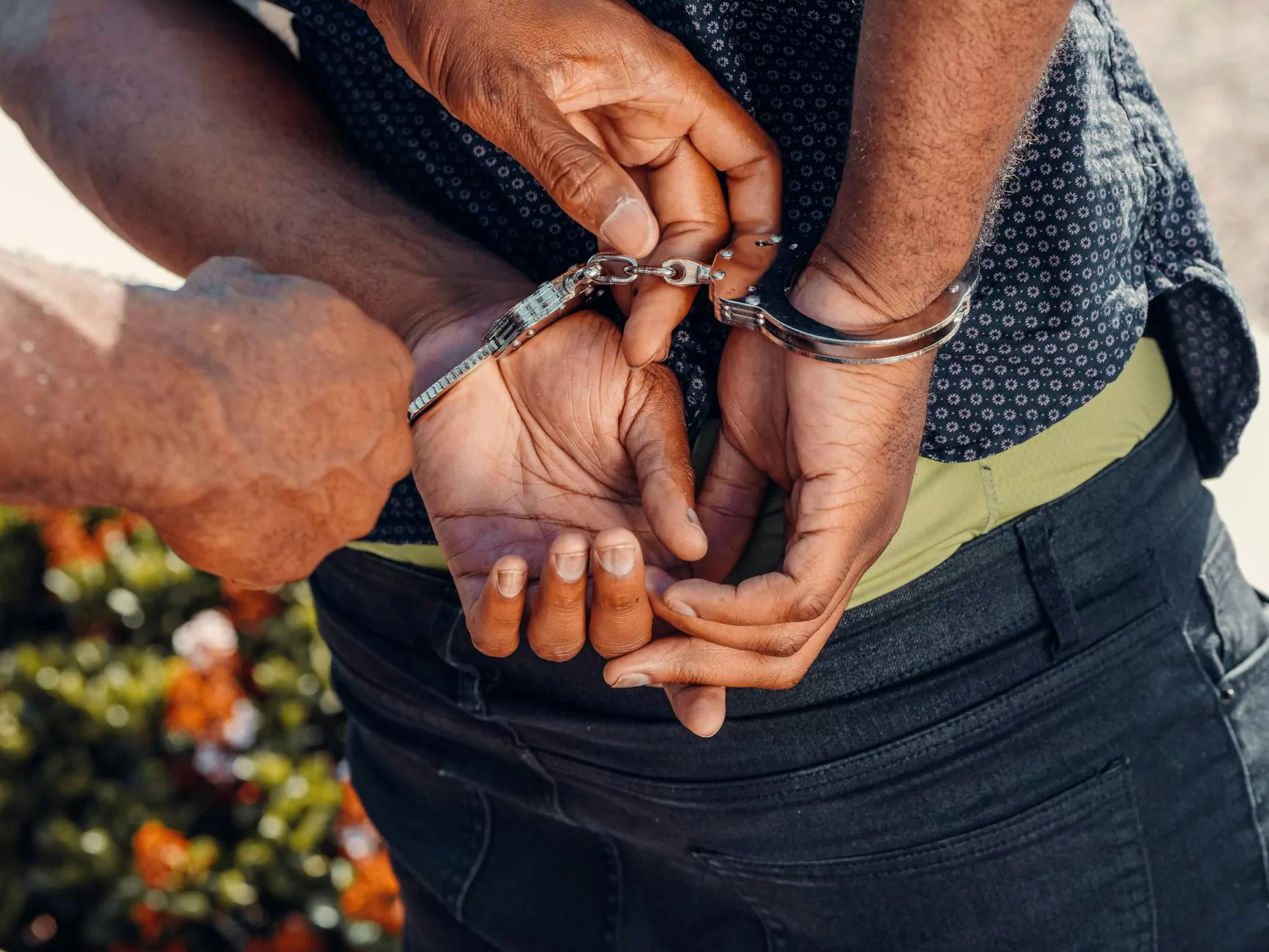 Misdemeanor Theft Cases Handled by Blair Patricia Law Firm
Blair Patricia Law Firm, a leading legal firm in the category of Law and Government - Legal, specializes in handling misdemeanor theft cases. With our team of experienced attorneys, we aim to provide expert legal representation to clients who are facing the legal consequences of misdemeanor theft charges.
Understanding Misdemeanor Theft
Misdemeanor theft is a criminal offense that involves the unauthorized taking of someone else's property, typically of low value. This offense is considered less serious than its felony counterpart, but it still carries significant legal implications. If you or someone you know has been charged with misdemeanor theft, our dedicated legal team is here to help.
What Sets Blair Patricia Law Firm Apart
At Blair Patricia Law Firm, we understand the complexities and nuances of misdemeanor theft cases. Our attorneys have a deep understanding of the legal system and the skills necessary to build a strong defense on your behalf. We believe in providing personalized attention to each client, tailoring our approach to fit the unique circumstances of your case.
Expert Legal Representation
Our attorneys have a proven track record of successfully representing clients in misdemeanor theft cases. We possess in-depth knowledge of the laws and regulations surrounding theft offenses and have the ability to navigate the legal process effectively. With Blair Patricia Law Firm by your side, you can trust that you have skilled advocates fighting for your rights and working towards the best possible outcome.
Comprehensive Legal Services
Our comprehensive range of legal services includes but is not limited to:
Thorough investigation of the circumstances surrounding the alleged misdemeanor theft
Strategic defense planning customized to your case
Legal advice and guidance throughout the entire legal process
Negotiation with prosecutors to potentially reduce charges or penalties
Representation at trial, if necessary
Post-trial assistance, such as handling appeals or probation matters
Protecting Your Rights and Interests
We are committed to protecting your rights and interests. Our attorneys will diligently review the evidence against you, analyze the facts of your case, and develop a strong defense strategy. We will work tirelessly to challenge the prosecution's arguments and gather evidence in your favor. Our goal is to achieve the best possible outcome, whether it's a dismissal of charges, reduced penalties, or alternative sentencing options.
Client-Centered Approach
At Blair Patricia Law Firm, your satisfaction and well-being are our top priorities. We strive to provide exceptional client service by maintaining open lines of communication, promptly addressing your concerns, and keeping you informed about the progress of your case. Our team is dedicated to guiding you through the legal process, ensuring that you understand your rights and options every step of the way.
Contact Blair Patricia Law Firm Today
If you are facing misdemeanor theft charges, do not face the legal complexities alone. Contact Blair Patricia Law Firm today to schedule a consultation with one of our experienced attorneys. We are here to provide you with the expert legal representation you need to protect your rights and achieve the best possible outcome for your case.