Handling Employee Requests for Religious Accommodations
Feb 25, 2023
Employment Law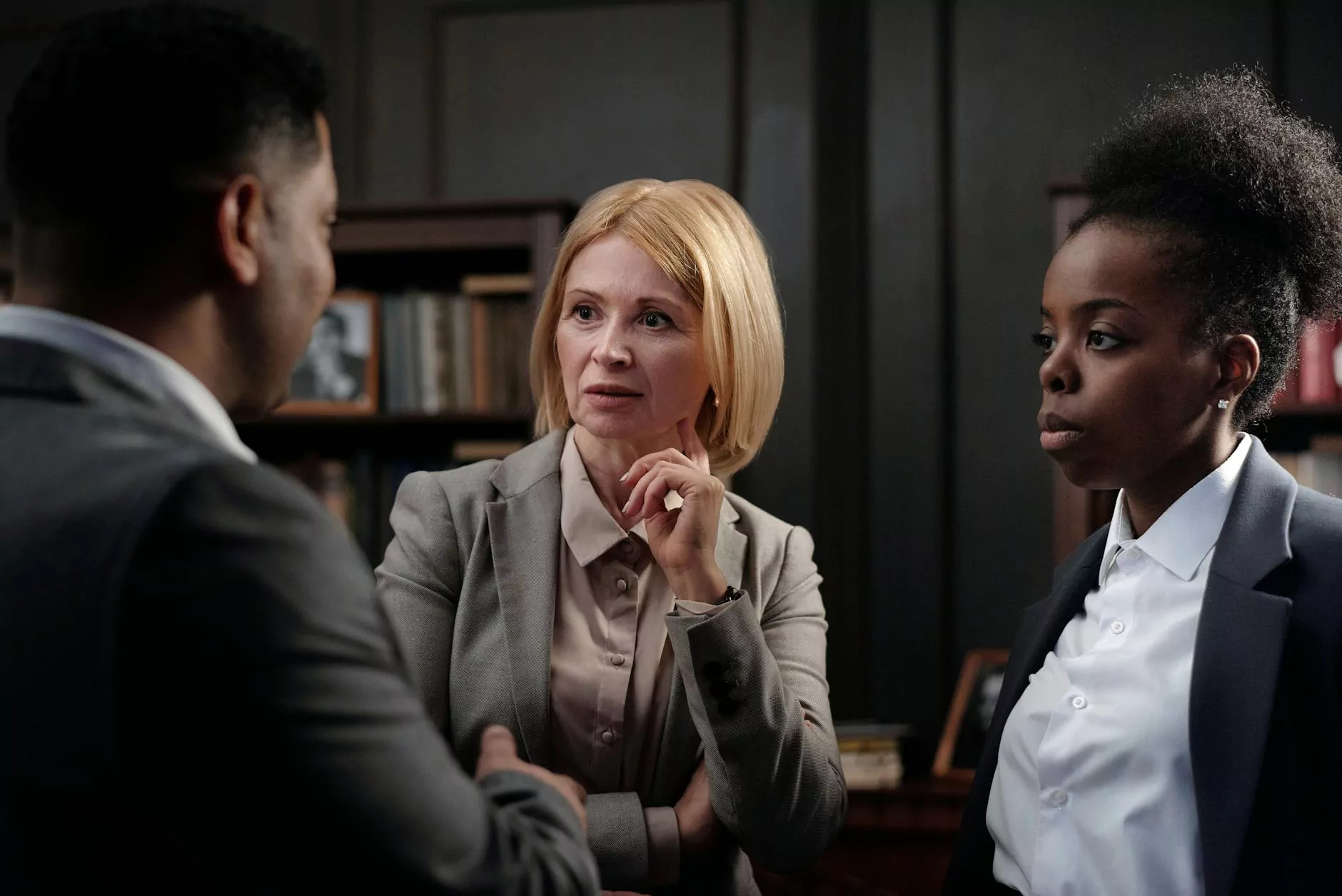 Introduction
Welcome to Blair Patricia Law Firm, your trusted partner in navigating the intricate legal world of employee requests for religious accommodations. Our highly proficient team of legal experts specializes in providing superior guidance and representation in this specific area of law. We understand the sensitivities and complexities associated with religious accommodations in the workplace, and we are here to assist both employers and employees in ensuring their rights and obligations are met.
Understanding Religious Accommodations
In today's diverse society, religious accommodations have become an important aspect of workplace policies and regulations. As an employer, it is crucial to understand your obligations under the law when an employee requests a religious accommodation. Similarly, employees must be aware of their rights in such situations to ensure fair treatment and non-discrimination.
Employer's Perspective
Employers must make reasonable accommodations for employees' religious practices, unless doing so would result in undue hardship. This means that employers need to assess the impact of the requested accommodation on their operations, considering factors such as cost, safety, and overall impact on the business.
Employee's Rights
Employees have the right to request a religious accommodation if their religious beliefs or practices conflict with workplace policies or norms. Employers must engage in a good-faith interactive process to explore possible accommodations and find a solution that respects the employee's religious rights without causing undue hardship to the employer.
The Legal Framework
The legal framework surrounding religious accommodations is multifaceted and varies depending on jurisdiction. It is essential to be aware of federal, state, and local laws, as well as any specific industry regulations that may apply to your organization.
Federal Laws
The U.S. Equal Employment Opportunity Commission (EEOC) enforces federal laws prohibiting religious discrimination, such as Title VII of the Civil Rights Act of 1964. This law requires employers to reasonably accommodate religious practices unless it would pose an undue hardship.
State and Local Laws
In addition to federal laws, many states and localities have their own legislation protecting employees from religious discrimination and requiring reasonable accommodations. It is crucial to consult legal experts who are familiar with the laws in your specific jurisdiction to ensure compliance.
Navigating the Accommodation Process
The process of handling employee requests for religious accommodations involves several key steps. At Blair Patricia Law Firm, we offer comprehensive guidance to navigate this process seamlessly.
Step 1: Employee Request
When an employee requests a religious accommodation, it is essential to take their request seriously and promptly initiate the interactive process. This entails engaging in an open dialogue to understand the nature of their religious belief or practice and how it conflicts with workplace policies.
Step 2: Assessing Reasonableness
Once the employer is aware of the employee's specific needs, they must determine whether the requested accommodation is reasonable and can be provided without causing undue hardship. This assessment must consider various factors, including the nature of the job, workplace resources, and financial impact.
Step 3: Identifying Alternative Accommodations
If the requested accommodation poses undue hardship, the employer must explore alternative accommodations that can still reasonably meet the employee's religious needs. This can involve adjusting schedules, modifying dress codes, or allowing time off for religious observances.
Step 4: Documenting the Accommodation
It is crucial to document all interactions, assessments, and decisions made throughout the accommodation process. Clear and concise documentation is vital to demonstrate compliance with legal requirements and to protect both the employer and the employee from potential disputes.
Contact Blair Patricia Law Firm for Expert Guidance
Blair Patricia Law Firm is your trusted partner in navigating the complex landscape of employee requests for religious accommodations. With our extensive expertise in this area of law, we provide top-notch guidance, representation, and support tailored to your unique needs. Contact us today to ensure your compliance with legal obligations and protect the rights of both employers and employees.