Experienced Texas Grandparents' Rights Lawyers
May 13, 2020
Practice Areas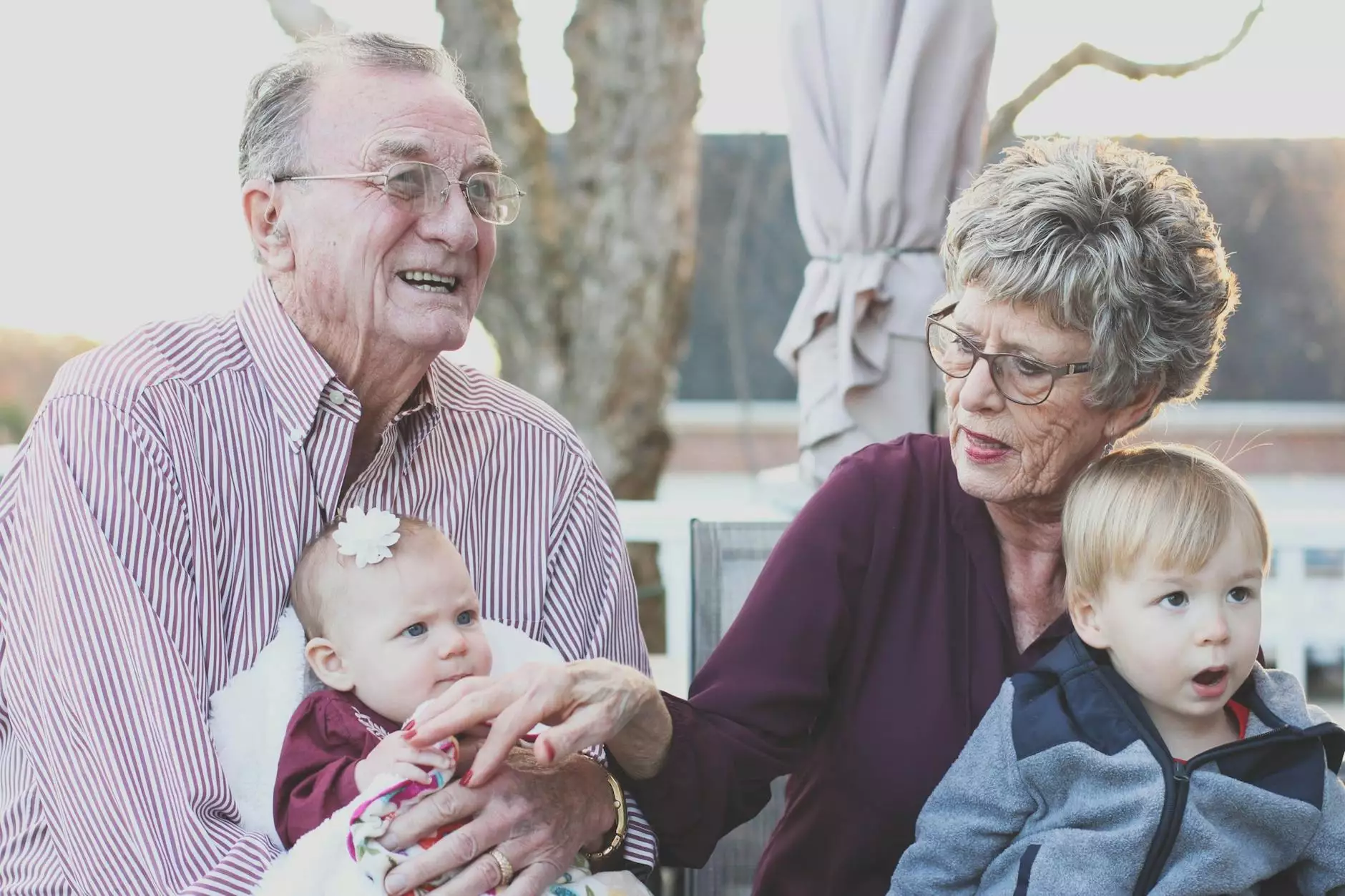 Protecting Grandparents' Rights in Texas
When it comes to family disputes involving grandparents' rights, having an experienced and knowledgeable legal team on your side can make all the difference. At Blair Patricia Law Firm, we specialize in providing top-notch legal representation for grandparents seeking to protect their rights in the state of Texas.
Our team of experienced Texas grandparents' rights lawyers understands the unique challenges faced by grandparents seeking visitation or custody rights. We are well-versed in the intricacies of the Texas Family Code and are committed to fighting for your rights as a grandparent.
Compassionate and Dedicated Legal Representation
We understand that navigating the legal system can be overwhelming, particularly when the well-being of your grandchild is at stake. That's why our team at Blair Patricia Law Firm is dedicated to providing compassionate and personalized legal representation tailored to your specific needs.
Our experienced attorneys will work with you to understand your goals and develop a comprehensive legal strategy focused on achieving the best possible outcome for your case. We will guide you through every step of the legal process, offering counsel, support, and representation at each stage.
Understanding Grandparents' Rights in Texas
Grandparents' rights can be complex, and they vary from state to state. In Texas, grandparents may seek visitation or custody rights under certain circumstances, including:
The parental rights of one or both parents have been terminated
The grandchild has lived with the grandparents for at least six months
There is evidence of neglect or abuse by the parents
The grandparents can prove that denying them access would significantly harm the grandchild's emotional well-being
It's important to note that while grandparents in Texas have the right to petition for visitation or custody, the court ultimately considers the best interests of the child when making a decision.
Why Choose Blair Patricia Law Firm?
Choosing the right legal representation is crucial when it comes to protecting your grandparents' rights. Here's why Blair Patricia Law Firm is the right choice for you:
Experience: Our team of attorneys has years of experience handling grandparents' rights cases in Texas. We have a deep understanding of the law and the legal strategies necessary to achieve favorable outcomes.
Expertise: We specialize in family law and have a specific focus on grandparents' rights cases. This specialization allows us to provide the highest level of expertise and knowledge in this area of law.
Compassion: We understand the emotional complexities involved in grandparents' rights cases. Our compassionate attorneys will provide you with the support and understanding you need throughout the entire process.
Personalized Approach: We believe in a personalized approach to legal representation. We will take the time to get to know you and your case, ensuring that our legal strategy is tailored to your unique needs and goals.
Contact Us Today
If you're a grandparent seeking legal assistance for a grandparents' rights case in Texas, don't hesitate to contact Blair Patricia Law Firm. Our team of experienced Texas grandparents' rights lawyers is here to fight for your rights and ensure the best possible outcome for your case.
Call us today to schedule a consultation and take the first step towards protecting your rights as a grandparent.