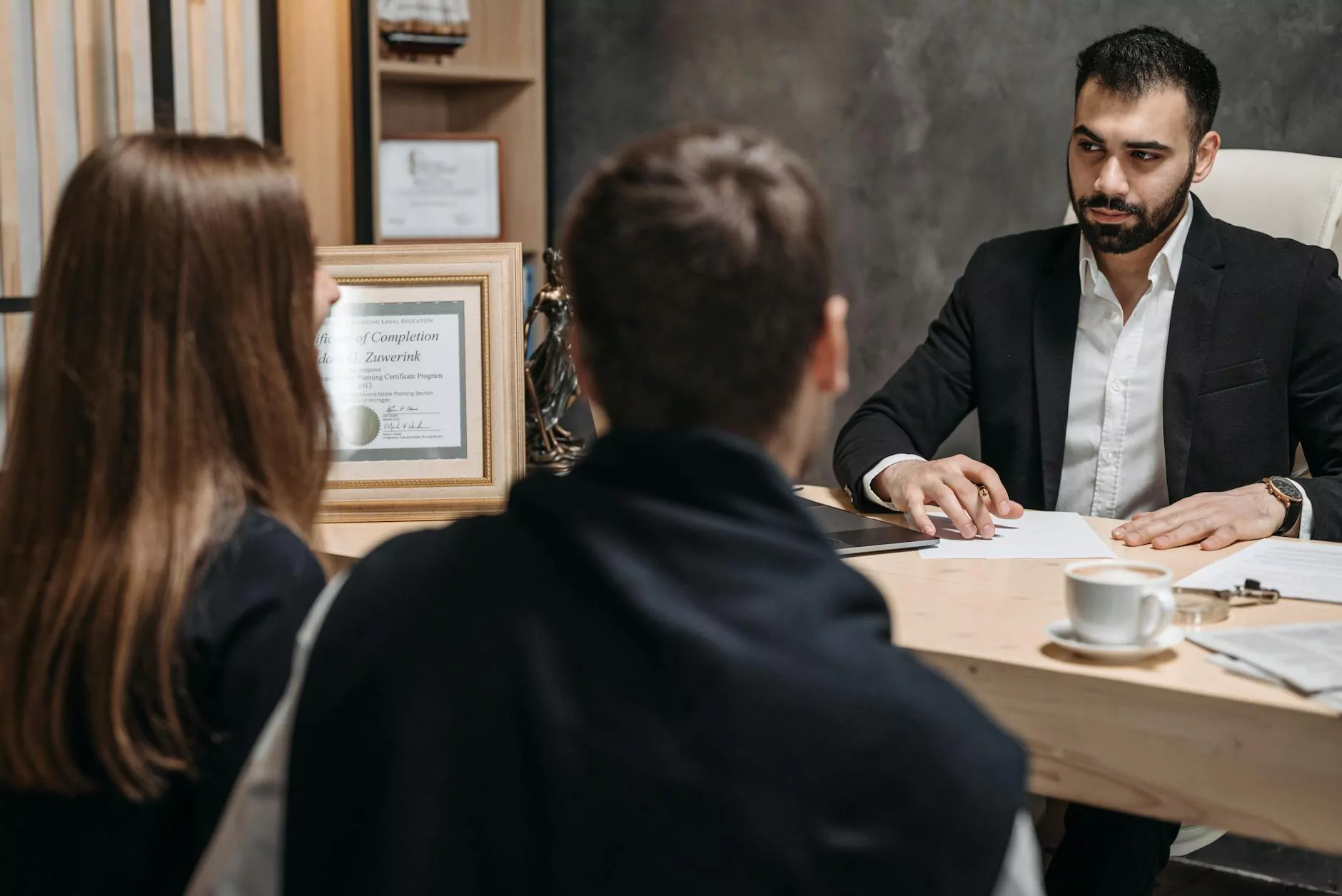 Estate Planning Services Tailored to Your Needs
At Blair Patricia Law Firm, we understand the importance of proper estate planning. Whether you are looking to protect your assets, minimize taxes, or ensure your loved ones are taken care of, James A. Endicott is here to assist you every step of the way.
Why Choose James A. Endicott?
With years of experience in estate planning law, James A. Endicott is a seasoned professional who knows how to navigate the complexities of legal matters. His in-depth knowledge, attention to detail, and commitment to client satisfaction set him apart from other estate planning lawyers.
Comprehensive Estate Planning Guidance
When it comes to estate planning, there are numerous aspects to consider. James A. Endicott provides comprehensive guidance and assistance in:
Asset Protection: Safeguard your hard-earned assets for future generations.
Wills and Trusts: Establish legally binding documents outlining your wishes for asset distribution.
Probate and Estate Administration: Navigate the probate process smoothly with expert legal guidance.
Tax Planning: Minimize taxes and maximize the value of your estate for your beneficiaries.
Charitable Giving: Create a lasting impact through charitable donations while maximizing tax benefits.
Personalized Approach
James A. Endicott understands that each client's situation is unique. He takes the time to listen to your concerns, goals, and aspirations. By understanding your specific needs, he can tailor an estate plan that meets your requirements and provides you with peace of mind.
Expert Legal Advice
As a leading estate planning lawyer, James A. Endicott possesses the expertise and experience necessary to handle even the most complex estate planning cases. He stays up to date with the latest legal developments and leverage his knowledge to ensure your estate plan is in full compliance with the law.
Contact James A. Endicott Today
If you need a reliable estate planning lawyer who will put your best interests first, look no further than James A. Endicott at Blair Patricia Law Firm. Contact us today to schedule a consultation and take the first step toward securing your future and protecting your legacy.
Note: This page is for informational purposes only and does not constitute legal advice. Consult with an experienced estate planning lawyer for personalized guidance.