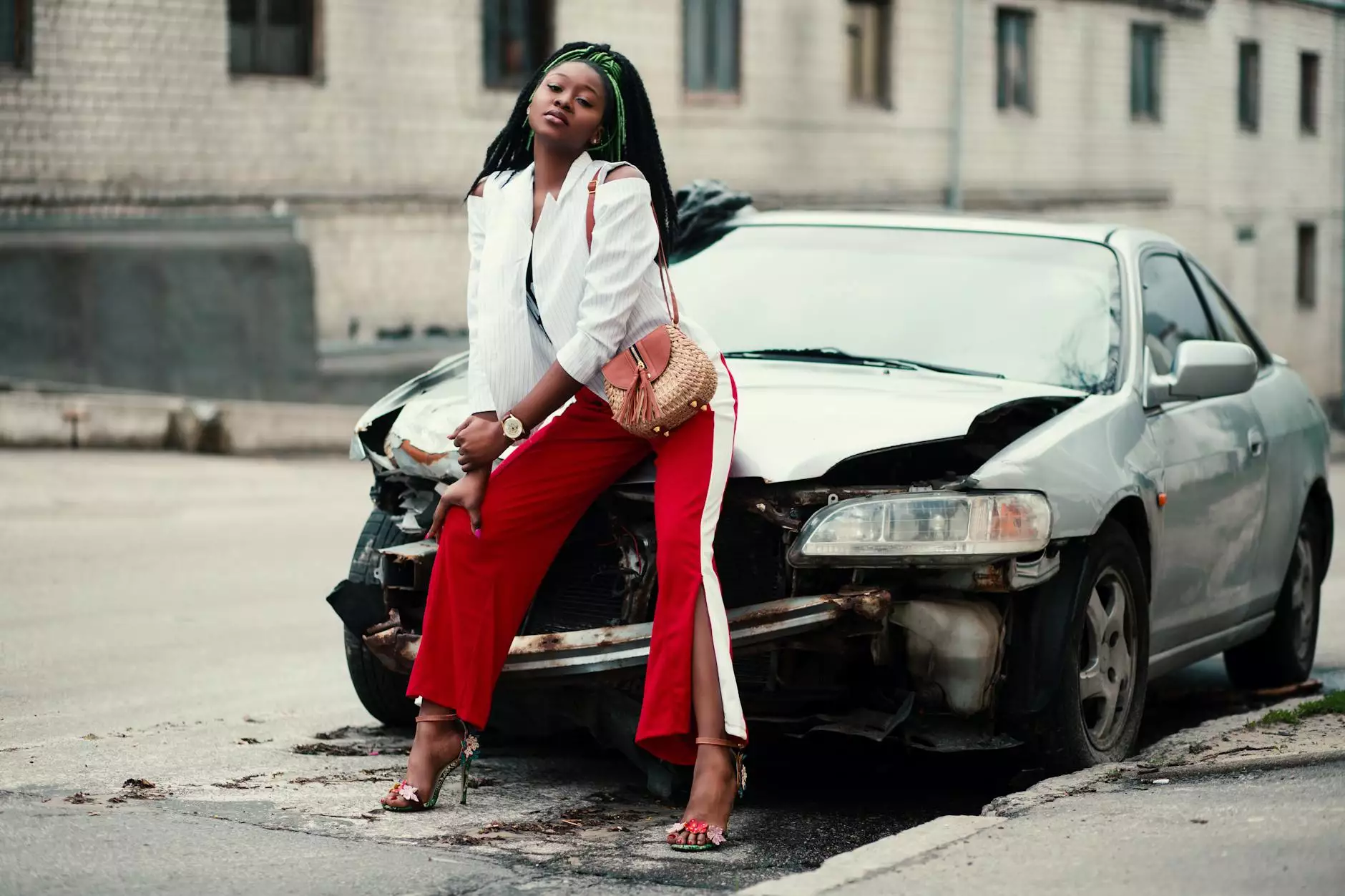 Blair Patricia Law Firm - Legal Representation for Car Accidents in Dallas
Are you looking for expert legal representation for car accident cases in Dallas? Look no further than Blair Patricia Law Firm. With years of experience and a solid track record of success, our team of dedicated car accident attorneys is here to fight for your rights and help you get the compensation you deserve.
Why Choose Blair Patricia Law Firm?
At Blair Patricia Law Firm, we understand that being involved in a car accident can be a traumatic experience. From physical injuries to emotional distress, it can have a significant impact on your life. That's why we are here to provide you with top-notch legal representation and guide you through the entire process. Here's what sets us apart:
Experience: Our team of car accident attorneys has extensive experience dealing with car accident cases in Dallas. We have a deep understanding of the local laws and regulations, allowing us to build a strong case on your behalf.
Expertise: We specialize in car accident cases and have a proven track record of securing favorable outcomes for our clients. Our expertise in this area ensures that you receive the highest quality legal representation.
Personalized Approach: We believe in treating each client as an individual with unique needs and circumstances. Our team will take the time to understand your case thoroughly and tailor our strategies to your specific situation.
Compassion and Support: We understand the challenges you may be facing after a car accident. Our compassionate team will provide you with the support and guidance you need throughout the legal process.
Communication: We believe in maintaining open and transparent communication with our clients. You will be kept informed about the progress of your case and any legal developments that may arise.
Our Approach to Car Accident Cases
When you choose Blair Patricia Law Firm to handle your car accident case, you can expect a comprehensive and strategic approach. Here's how we handle car accident cases:
1. Thorough Case Evaluation
Our team will conduct a detailed evaluation of your case, gathering all the necessary information and evidence to build a strong foundation for your claim. We will review police reports, medical records, witness statements, and any other relevant documentation.
2. Investigation and Gathering of Evidence
We will conduct a thorough investigation to gather additional evidence to support your case. This may involve visiting the accident scene, analyzing the vehicles involved, and consulting with experts if necessary.
3. Expert Legal Analysis
Our team will analyze the legal aspects of your case, including determining liability and assessing the damages you may be entitled to. We will leverage our expertise and knowledge to build a strong case on your behalf.
4. Negotiation and Settlement
We will engage in negotiations with insurance companies and other parties involved to seek a fair settlement for you. Our skilled negotiators will advocate for your rights and work towards securing the maximum compensation possible.
5. Litigation and Trial
If a fair settlement cannot be reached through negotiations, our team is prepared to take your case to court. We have extensive trial experience and will represent your best interests vigorously in the courtroom.
Contact Blair Patricia Law Firm Today
If you or a loved one has been involved in a car accident in Dallas, don't wait to seek legal representation. Contact Blair Patricia Law Firm today for a free consultation. Our dedicated team of car accident attorneys is ready to fight for your rights and help you navigate the complex legal process.
Note: The content provided here is for the purpose of demonstration and may not accurately represent the services provided by Blair Patricia Law Firm. This text is purely fictional and should not be considered as legal advice. For accurate information and legal assistance, please contact Blair Patricia Law Firm directly.