What kind of lawyer do I need after a car accident in Texas?
Aug 6, 2019
Blog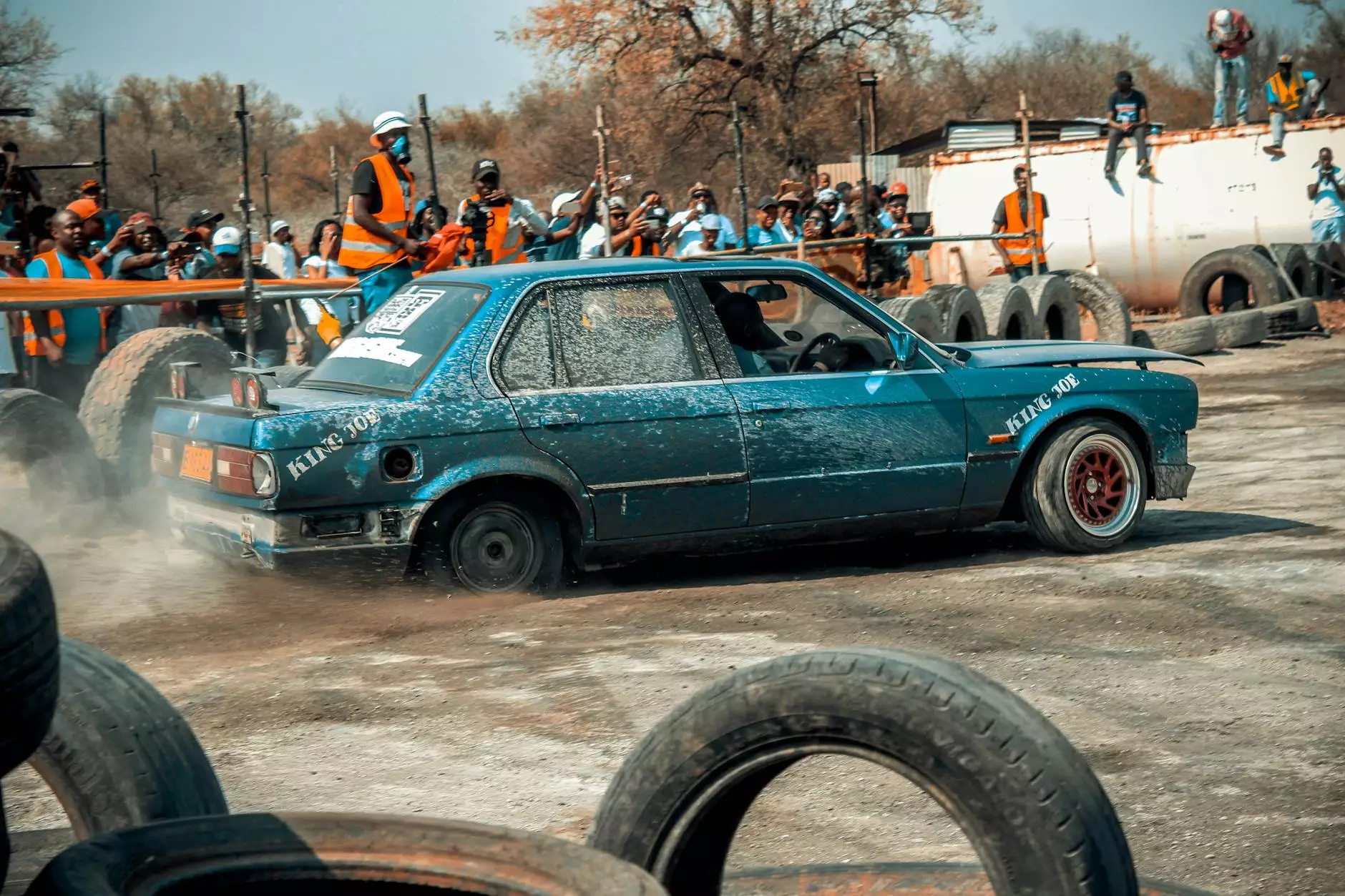 When you find yourself involved in a car accident, it can be a confusing and overwhelming experience. One of the most crucial steps to take after ensuring your safety and well-being is seeking legal assistance. Navigating through the intricate legalities of car accident cases requires expertise and knowledge, and that's where the Blair Patricia Law Firm comes in.
Why Choose Blair Patricia Law Firm?
Blair Patricia Law Firm is a leading legal firm with extensive experience and expertise in handling car accident cases in Texas. Our team of highly skilled lawyers understand the complexities of personal injury law and are dedicated to providing excellent legal representation to our clients. Here's why you should choose our firm:
1. Specialized Legal Knowledge
At Blair Patricia Law Firm, we specialize in personal injury law, specifically car accident cases. Our lawyers have in-depth knowledge of the Texas legal system and understand the specific laws and regulations surrounding car accident claims. Trusting our firm means putting your case in the hands of professionals who know how to navigate the complex legal landscape efficiently.
2. Experience and Track Record
We have a proven track record of successfully representing clients in car accident cases throughout Texas. Our team's wealth of experience allows us to anticipate the strategies opposing parties may use and develop effective counterarguments. We have obtained significant settlements and verdicts for our clients, securing their rights and compensating them for the damages they have suffered.
3. Client-Centric Approach
At Blair Patricia Law Firm, we prioritize our clients' needs and best interests. We understand that each case is unique and requires personalized attention. Our dedicated team works closely with clients, providing comprehensive guidance and support throughout the entire legal process. We believe that effective communication is key, and we ensure our clients are informed and involved every step of the way.
4. Comprehensive Legal Services
We offer a wide range of legal services tailored to meet the specific needs of our clients involved in car accidents in Texas. Our services include:
Thorough investigation of the accident
Collecting and preserving evidence
Negotiating with insurance companies
Filing necessary legal documents
Representing clients in court, if necessary
We handle all aspects of your case, allowing you to focus on your recovery while we handle the legal complexities. Our team is committed to pursuing the maximum compensation you deserve for your injuries, medical bills, property damage, and any other losses resulting from the accident.
The Importance of Legal Representation
It's important to understand the significance of having legal representation after a car accident in Texas. Here are some reasons why hiring a lawyer should be a priority:
1. Protection of Legal Rights
Insurance companies and opposing parties will often attempt to pressure accident victims into accepting low settlement offers or even deny their claims outright. Having a lawyer by your side ensures your legal rights are protected. We will fight vigorously on your behalf to pursue fair compensation and hold the responsible parties accountable for their actions.
2. Evaluation of Damages
Calculating the true extent of your damages can be challenging. Our experienced lawyers have a deep understanding of the various types of damages you may be entitled to, including medical expenses, lost wages, pain and suffering, and future rehabilitation costs. We will carefully evaluate your case and ensure you seek the full compensation you deserve.
3. Negotiation Skills
Dealing with insurance companies can be incredibly daunting. Their primary goal is to minimize payouts and protect their profits. Our skilled negotiators know the tactics insurance companies use and are well-equipped to handle all negotiations on your behalf. We will strive to secure the best possible settlement, sparing you the stress and hassle of dealing with insurance adjusters.
Contact Blair Patricia Law Firm Today
If you have been involved in a car accident in Texas and need legal guidance, the Blair Patricia Law Firm is here to help. Our dedicated team of lawyers is committed to fighting for your rights and obtaining the compensation you deserve. Don't navigate the complex legal process alone – let our experienced professionals stand by your side and guide you to a successful resolution.
Contact us today to schedule a consultation and discuss your case. Let Blair Patricia Law Firm be the advocate you need after a car accident in Texas.